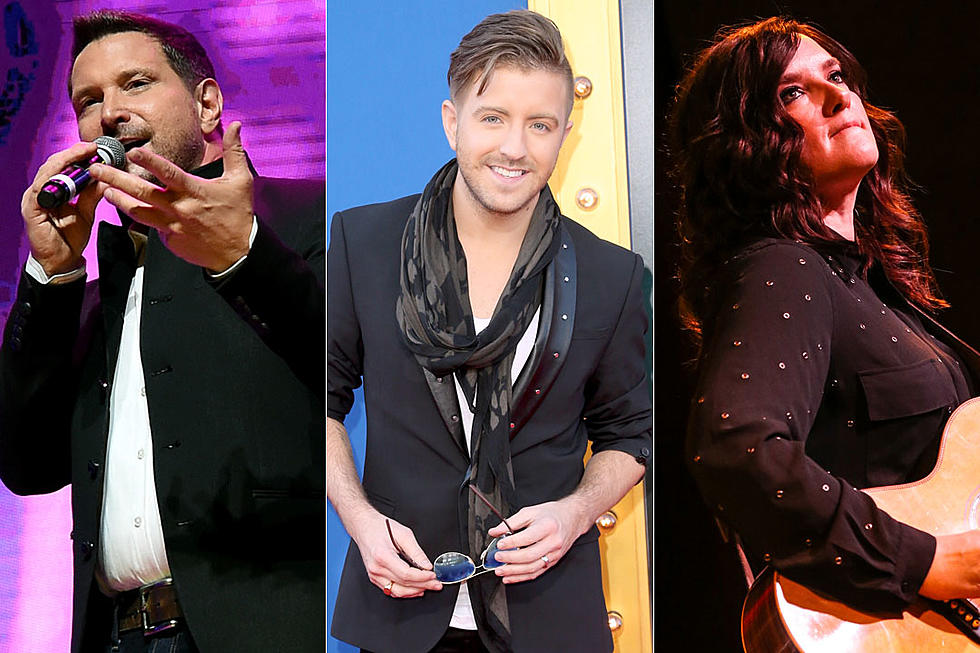 11 Country Artists Who've Come Out as Gay
Getty Images
Chely Wright was an absolute trailblazer when she revealed that she was gay in 2010. The country music establishment wasn't quite ready to accept someone from the LGBTQ+ community then, and one could make a case that little has changed even after nine more well-known stars have opened up.
Ty Herndon and Billy Gilman revealed they were gay during a groundbreaking five-hour stretch in November 2014. Since then there have been relatively few comings out — instead, news of an artist's preference came organically, or as a footnote in a biography — until TJ Osborne did so on Wednesday (Jan. 3).
That could be seen as a sign of progress, if it meant these artists were enjoying equal success on the radio or other platforms. That has not been the case — count a pair of Top 40 airplay hits as the only radio achievements among the 11 artists listed below, not counting successes earned prior to coming out.
Two artists on this list represent real change to how the country music community supports gay singers. One cleaned house at the 2019 Grammy Awards, while another notched the biggest song of 2019 in all genres. Scroll down to see a full list of stars who've been trailblazers in the country music LGBTQ conversation, a conversation that's a little behind similar in other genres, but equally important.
11 Country Singers Who've Come Out as Gay:
More From Taste of Country