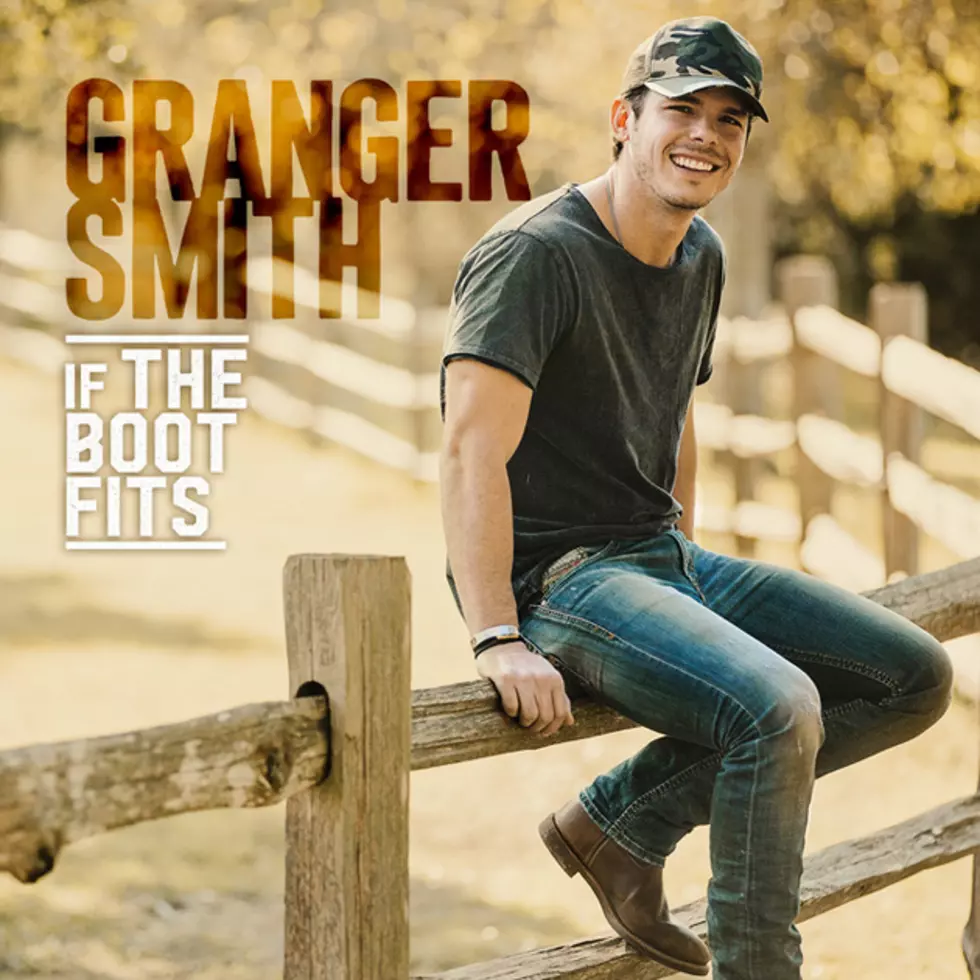 Granger Smith, 'If the Boot Fits' [Listen]
Wheelhouse Records
Granger Smith's second single from his upcoming Remington album is as ready for radio as his first. "If the Boot Fits" is a familiar country love story that borrows from a fairytale.
"If the Boot Fits" isn't the first song to rely on Cinderella — Chuck Wicks did it in 2007 — but Smith's is the first to give her a country makeover. The uptempo track relies on familiar images and finds him dancing in the headlights with his girl, even if her father doesn't approve.
The second single from his Wheelhouse Records debut doesn't have the bite of nostalgia that his debut did. "If the Boot Fits" is a simpler production, but it too relies on an interjection to fuel the chorus. Smith is an artist who embraces the idea of giving fans what they want, and "If the Boot Fits" is a perfect fit in that respect.
Did You Know?: "If the Boot Fits" is one of only two on the Remington album that Smith didn't help write. It was penned by Jordan M. Schmidt, Andy Albert and Mitchell Tenpenny.
Listen to Granger Smith, "If the Boot Fits"
Granger Smith Takes Fans Home During His ToC Cover Shoot
Granger Smith, "If the Boot Fits" Lyrics:
"Just a small town Cinderella / Daddy wants you back home by midnight every time we're together / Yeah, that's my dilemma / I need more time with ya / I wanna watch the sun rise through the pines with ya / Night like this, wouldn't wanna miss / Moonlight shining on a long slow kiss / You could be the one I can get lucky with / If the boot fits."
Chorus:
"Whoa whoa, diamonds in the sky lighting up those eyes / Like whoa, whoa / You're the kind of fine that i can't deny / It gets me high, cross my heart hope to die, pick a star make a wish / Yeah girl, you can be my all night / Dancing in the headlights / Fairytale good as it gets / If the boot fits."
"Yeah baby we can run away / My carriage is a 4x4 400-horse Chevrolet / You're like a princess, in a blue cotton dress / I can be your prince / If the boot fits."
"Whoa, whoa, let me show you how a country boy treats a lady / Whoa, whoa, go ahead kick em off, cuz the boot fits, baby."
More From Taste of Country