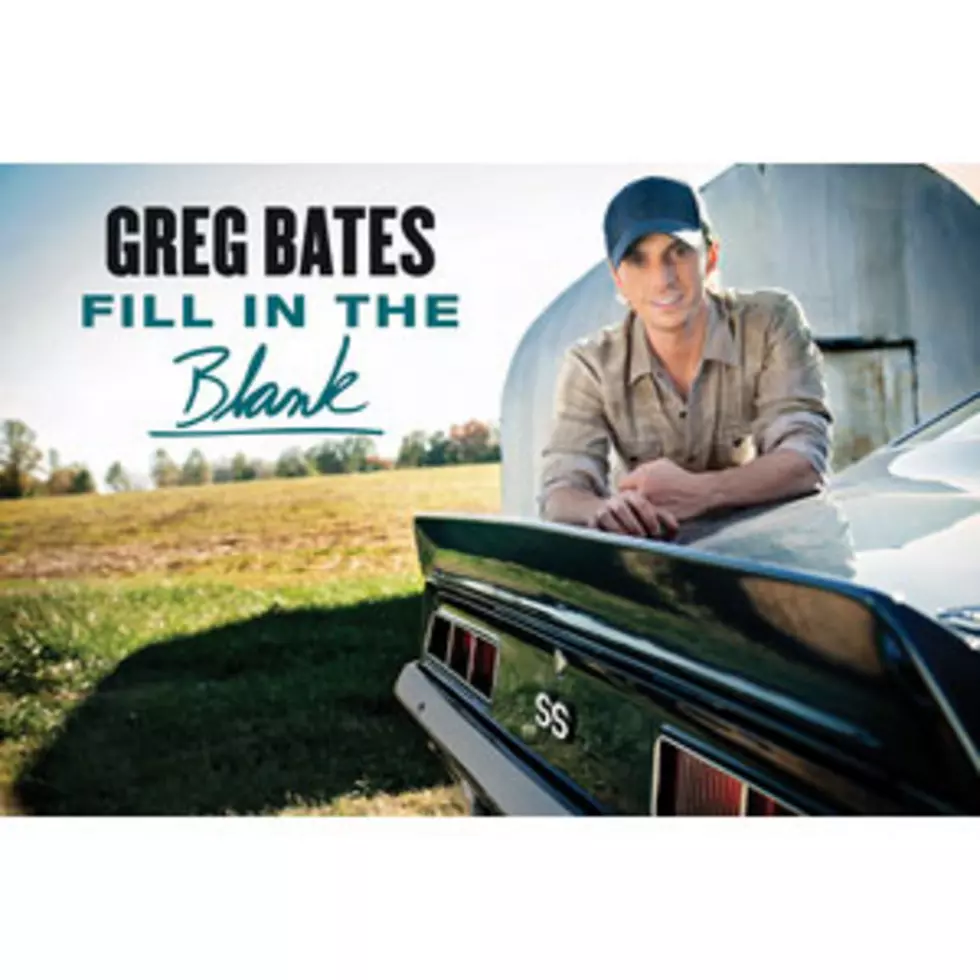 Greg Bates, 'Fill in the Blank' – Song Review
Republic Nashville
Greg Bates flashes a mischievous sense of humor in his new single 'Fill in the Blank.' The 'Did It for the Girl' hitmaker is proving to be from the George Strait school of music, but he must have taken a Master Class on Tracy Byrd somewhere along the way.
At just over two-and-a-half minutes, Bates' song hardly leaves time for one to be offended by his suggestive -- but still very G-rated -- lyric. 'Fill in the Blank' isn't quite as charming as his debut single, but both are built for radio.
"We could / In the water, in the truck / On a blanket 'til the sun comes up / With each other on the river bank / Yeah I'll leave it up to you, baby fill in the blank," he sings during the chorus.
On paper, this looks like a half-transcript of a song. The second verse fills in any gaps those more innocent fail to cross:
"I know a little spot 30 miles out of town / We can do what we want, won't be nobody around / I love hanging with your friends and your family too / But there's some things that only two people should do."
"Cute" is the word that best describes 'Fill in the Blank.' Many will appreciate Bates' loyalty to a more traditional sound that comes easily to him. He's found the right producer, and an album full of songs like his first two singles would be a satisfying listen.
Listen to Greg Bates, 'Fill in the Blank'
More From Taste of Country