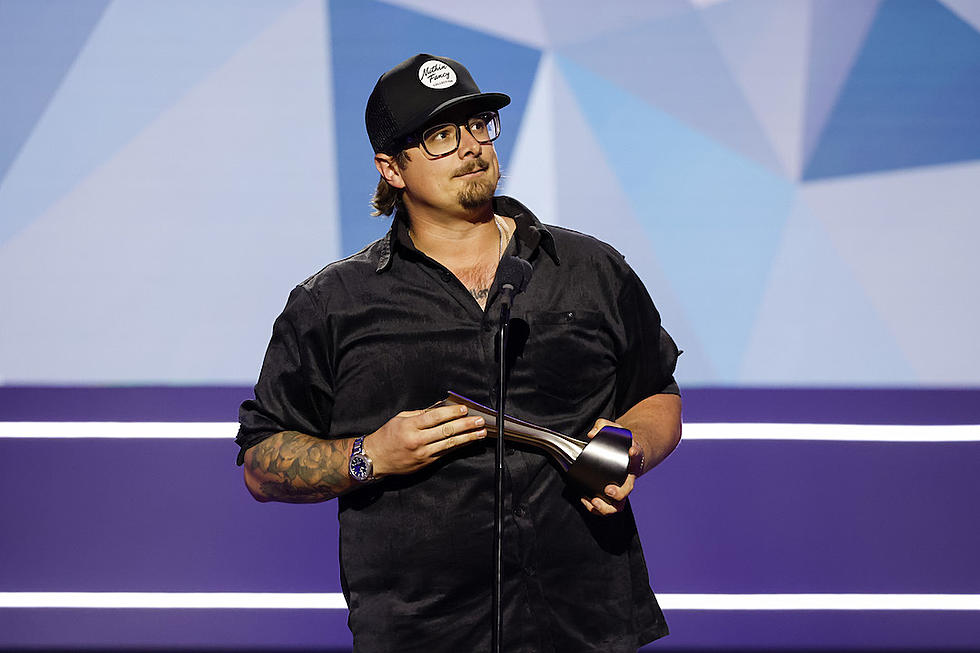 Hardy Named Artist-Songwriter of the Year at the 2023 ACM Awards
Jason Kempin, Getty Images for ACM
Hardy has won Artist-Songwriter of the Year at the 2023 ACM Awards. He picked up this trophy on Wednesday night (May 10), ahead of the live broadcast of the show the following day.
The ACM announced the winner of the category on social media. Hardy is the most-nominated artist at this year's awards show, and he's already a two-time winner before the broadcast even starts. In another early winner announcement, he and Lainey Wilson won the Visual Media of the Year trophy for the music video for their song, "Wait in the Truck."
The Artist-Songwriter of the Year is a newly minted category at this year's ACMs, not to be confused with the Songwriter of the Year field. The category honors stars who also maintain robust careers as songwriters, and there was no shortage of stellar nominees to choose from. Luke Combs, Ernest, Miranda Lambert and Morgan Wallen all made the short list of contenders.
Few artists are as prolific and in-demand in the Nashville songwriting industry as Hardy. In fact, the Mississippi native moved to Nashville without any artist aspirations, hoping only to pursue a songwriting career, and he's still vocal about his love of songwriting even though he's now a country hitmaker in his own right. In recent years, Hardy has written hits for stars including Cole Swindell, Blake Shelton, Dierks Bentley and — of course — his frequent tourmate, collaborator and close friend, Morgan Wallen.
To date, Hardy has won just as many awards for his songwriting as for his work as an artist, if not more. That could change at Thursday night's ACMs ceremony, since he's the most nominated artist of the night. Much of his recognition this year comes for his song, "Wait in the Truck," which he co-wrote with collaborators Hunter Phelps, Jordan Schmidt and Renee Blair. "Wait in the Truck" is Hardy's chart-topping murder ballad duet with Lainey Wilson.
In addition to being a nominee and early winner at the ACMs, Hardy is scheduled to perform on the mainstage during the show.
The 2023 ACM Awards will take place at Frisco, Texas' Ford Center on Thursday (May 11), with the show streaming on Amazon Prime Video. Dolly Parton and Garth Brooks are co-hosting the show, marking Brooks' first time co-hosting a major awards show.
2023 ACM Awards Nominations: Biggest Snubs + Surprises
The biggest change going into the 2023 ACM Awards is that there are
seven
Entertainer of the Year nominees instead of five. Still, we found five artists who have every right to feel surprised by Thursday morning's (April 13)
nominee announcement
. See our full list of
ACM snubs and surprises
below.
More From Taste of Country