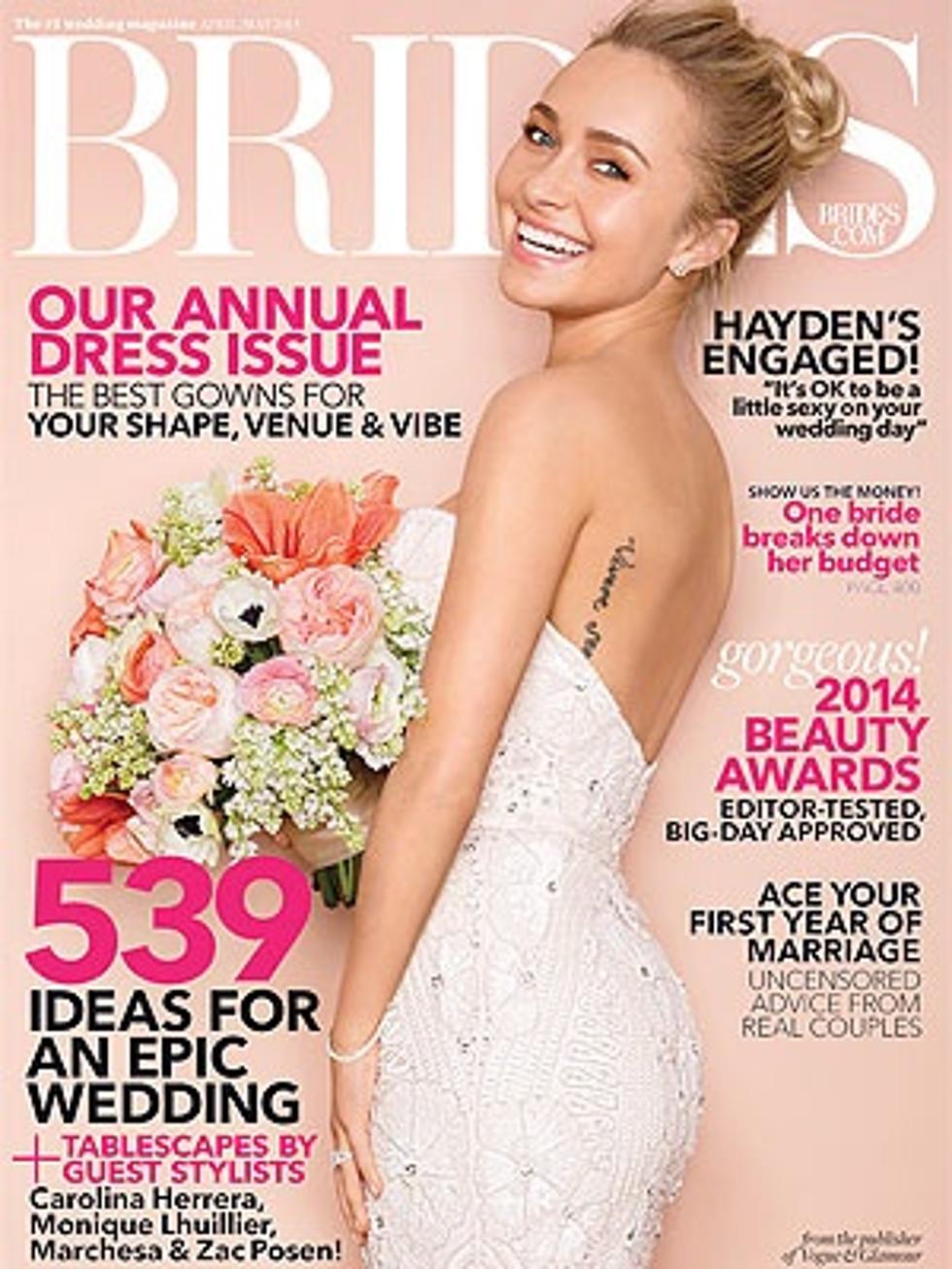 Hayden Panettiere Overwhelmed by the Thought of Walking Down the Aisle
Brides
All eyes will be on newly-engaged actress Hayden Panettiere when she walks down the aisle in her wedding dress on her big day. While she's used to being the center of attention on the red carpet, the 24-year-old dishes on why she's apprehensive about her processional. 
Panettiere covers the April/May issue of Brides magazine and is pictured in a gorgeous, form-fitting wedding dress. From gracing magazine covers to walking the red carpet, it seems that a bridal processional would be a piece of (wedding) cake for the actress.
However, she insists her big day vs. big events she attends are "polar opposite" experiences. "When eyes have been on me in the past, it's been because of an event, where people see me as a persona, as Hayden Panettiere the actress," she explains.
"For the aisle, you're the purest, most emotionally stripped down version of yourself, sharing this raw moment with the most important people in your life," the 'Nashville' star explains. "It seems very overwhelming!"
Panettiere has admitted before that spotlighting personal experiences is pretty uncomfortable for her, adding that "there are many ways to get married and we'll figure one out that is comfortable for both of us."
It seems the actress enjoys low-key and heartfelt celebrations, as demonstrated by her engagement. She described it as "very sweet and simple and genuine" -- and without any grandiose surprises.
"It wasn't about being overwhelmed by fireworks or a mariachi band," she reveals. "I think it's amazing when people do that, but I like that mine was simple and from the heart."
Whether the 'Nashville' singer has a laid-back elopement or a grand-slam wedding, she'll certainly be a beautiful bride!
More From Taste of Country