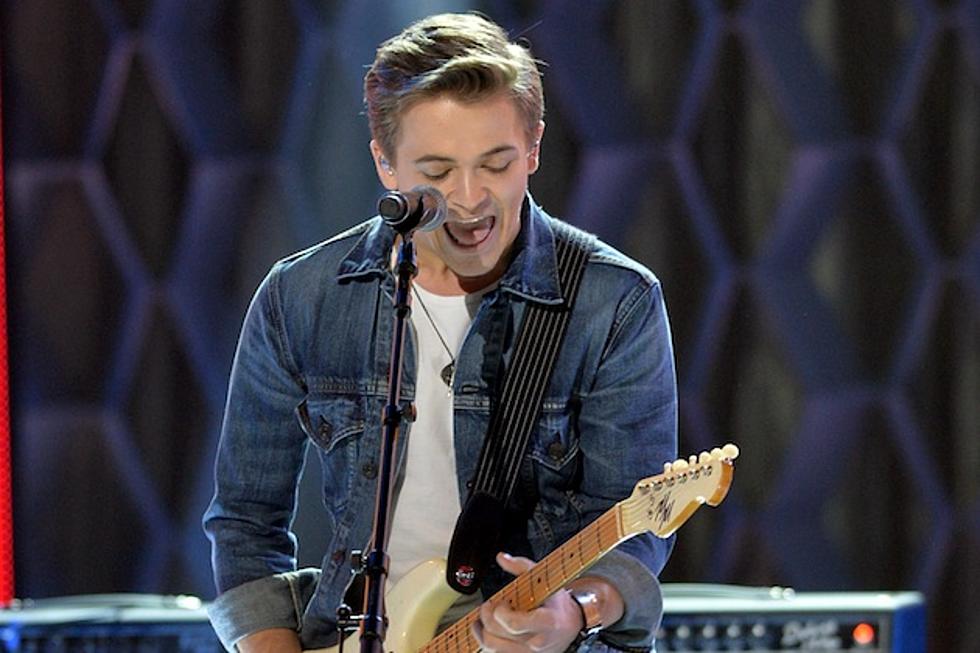 Rick Diamond, Getty Images
The quality and depth of Hunter Hayes' songs prove that the young singer-songwriter is more than just a pretty face. His musical abilities -- both instrumentally and vocally -- and his impressive songwriting skills far surpass most musicians his age. Though he has been on the main stage for just a couple of years, there is no doubt the hitmaker has made his mark on country music. Only time will tell if Hayes has the staying power to be the next Brad Paisley, but we like his odds.
5

'Invisible'

From 'Storyline'

For anyone who has ever felt cast aside or ignored, 'Invisible' is an anthem of hope. Hayes' first single from his second studio album is a bit of a departure from his previously released love songs, as it paints a picture of what it feels like to be ostracized for being different. With a passionate performance, Hayes speaks words of encouragement to those who have ever felt invisible in their lives, from the perspective of someone who has been there. This song's strong melody and impactful message earn it a slot among Hayes' best songs.

4

'Rainy Season'

From 'Hunter Hayes'

Though it was never released as a single from his self-titled album, 'Rainy Season' stands out as a heartfelt ballad, reflecting Hayes' maturity beyond his years. The blues undertone sets the stage as the singer tells the story of a relationship on the brink of a breakdown. Through a powerful vocal performance and an emotional guitar solo woven throughout the song, Hayes captures the sentiment masterfully. The simple, yet beautiful musicality and delivery make it one of the best.

3

'Somebody's Heartbreak'

From 'Hunter Hayes'

Hayes shows off his charm and his talent in the third single from his debut album, 'Somebody's Heartbreak.' It's a smooth pop-country serenade with a bluesy twist that gives listeners a peek at Hayes' impressive ability to wail on a six-string. The song reached No. 7 on the Billboard Hot Country charts and kept the 'newcomer' on a track full-steam ahead to being country's newest young star.

2

'I Want Crazy'

From 'Encore'

This upbeat, throw-caution-to-the-wind love song is enough to make any girl want to hop on a plane to wherever their long distance beau may be. The bluegrass-y tune's catchy melody and swoon-worthy lyrics are the perfect recipe for a great country song -- and a proven major hit. The song reached No. 2 on the Billboard Hot Country charts and is undeniably one of Hayes' top songs.

1

'Wanted'

From 'Hunter Hayes'

By far Hayes' biggest hit to date, 'Wanted' was the singer-songwriter's breakout tune, putting him on the forefront of country music. The romantic ballad reached No. 1 on the Hot Country charts and brought Hayes new fans in droves. The song's success propelled his career forward -- it was even nominated for a Grammy for Best Country Solo Performance. 'Wanted' is Hayes' signature song, making it an undeniable choice as his No. 1 top track.
More From Taste of Country