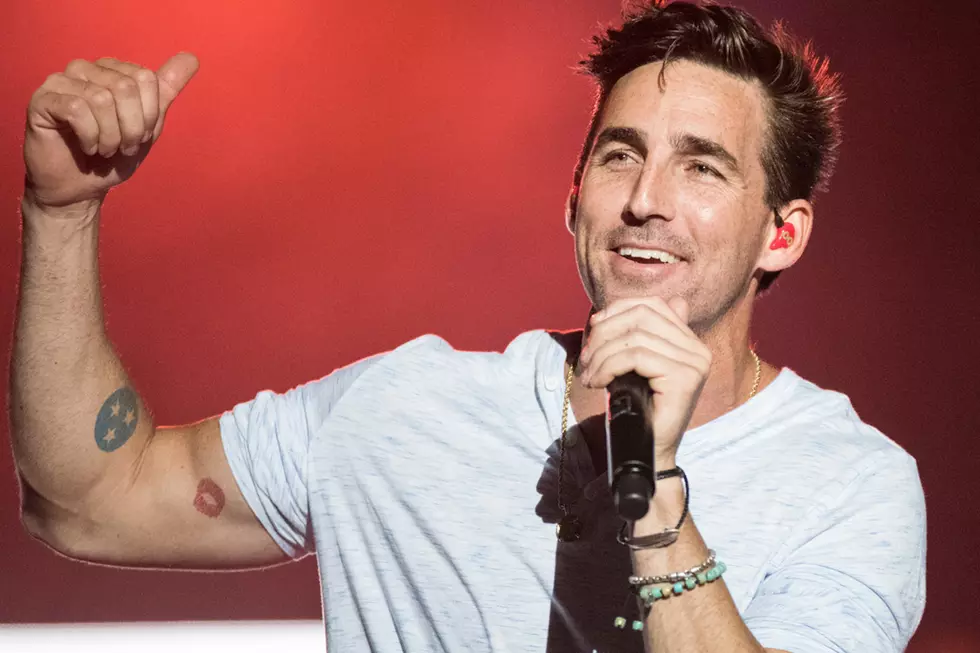 Jake Owen Dishes on Adorable Daddy-Daughter Date With Little Pearl
Chad Johnson, In Action Photos
Jake Owen puts out a too-cool-for-school vibe when he's on stage, but at home, it's real life. The singer posted a photo on Instagram Jan. 14 with himself and Pearl hanging out together on the bed with an adorable story in the caption about their change in plans for the day.
Owen spoke with Orlando's WWKA about the sweet picture, revealing how excited he was to surprise her, particularly after having recently gone through a divorce.
"It's really hard when you go through that and you're trying to balance the time between me and her mom, so I really was so excited," he recalls. "I thought it out, I was like, 'I'm gonna take her to Frozen,' I got the tickets and everything, and I surprised her, and when I told her she just kinda looked at me, she was like, 'Well dad, I kinda just wanna jump on the bed and watch cartoons.'"
So they did. As if that wasn't enough sweetness, Owen went on to describe how the rest of the time went with his little girl.
"She got so tired jumping up and down on the bed … and then she fell asleep in the little cradle of my arm. For me, it just doesn't get much better than that," Owen gushes. "I'll trade that for anything."
The "Real Life" singer has new music coming soon, he tells the radio station, including a new single he says should be available in the next month or two titled "American Country Love Song."
"One thing I've always loved about country music is the way it made me feel listening to it. From John Mellencamp to Kenny Chesney to Bob Seger, there's an American thread in all of that, about growing up and falling in love and falling out of love," Owen says about the tune. "It's kind of about one of those songs that always made you feel that way."
The new record will be similar to the music Owen has put out in the past, but with a different perspective. "A lot of things have the feel of what I've done before, but I've gone through a lot of stuff. I've got a lot of stuff to say," he explains. "I'm excited."
Remember Jake Owen's Out-There Wardrobe Malfunction?
More From Taste of Country