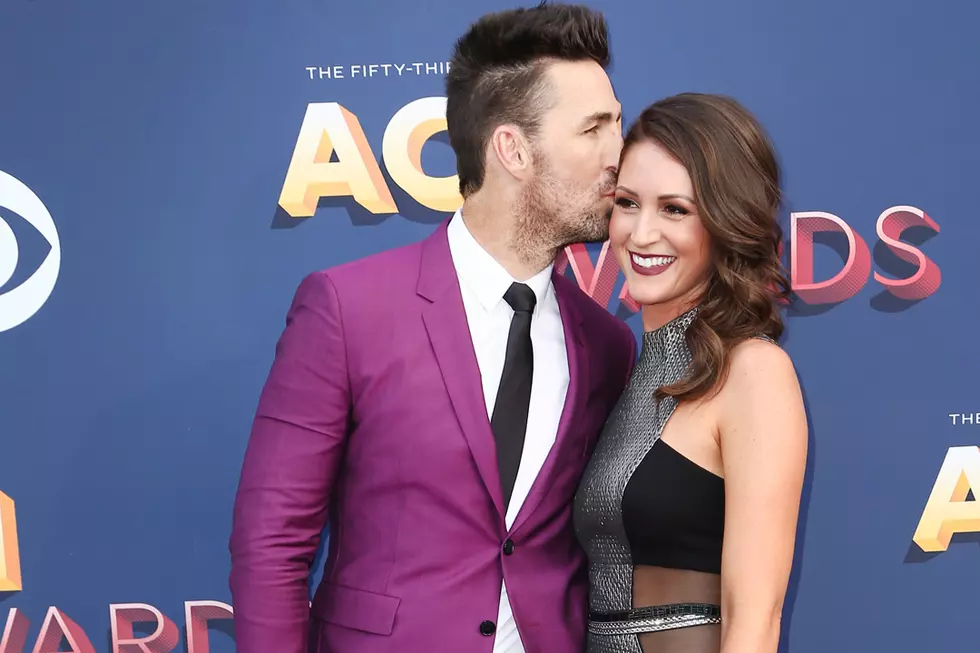 Jake Owen Walks ACM Awards Red Carpet With Girlfriend Erica Hartlein [Pictures]
Getty Images
Jake Owen at 2018 ACM Awards
Jake Owen went through a tough divorce back in 2015 and although he's found new love, he's been private about sharing too many details of his romance. But he proudly showed off his new girl, Erica Hartlein — an interior designer whom he reportedly met while remodeling his house — while walking the carpet at the 2018 ACM Awards.
It isn't entirely clear how long Owen has been been dating Hartlein, but news and social media posts dating back to a year ago place the two together. It's likely Owen is being careful due to his status as a single dad to young daughter Pearl, who is just 5 years old.
At any rate, Owen wasn't afraid of the spotlight Sunday night (April 15), choosing an unusual magenta-colored suit, while his girlfriend opted a more classic, but still edgy, black gown.
Owen recently released a new ballad called "Made for You," a song about falling in love with a soulmate. The country singer shared the poignant love song during an appearance on the Bobby Bones Show. Accompanied by an acoustic guitar and heartfelt lyrics, Owen tells the woman he loves that he was made for her and couldn't operate without her — he'd be like a ship without a sea or a song without a melody.
See More Photos from the 2018 ACM Awards Red Carpet!
See the Best Moments from the 2018 ACM Awards!
Meet ToC RISER Devin Dawson
More From Taste of Country