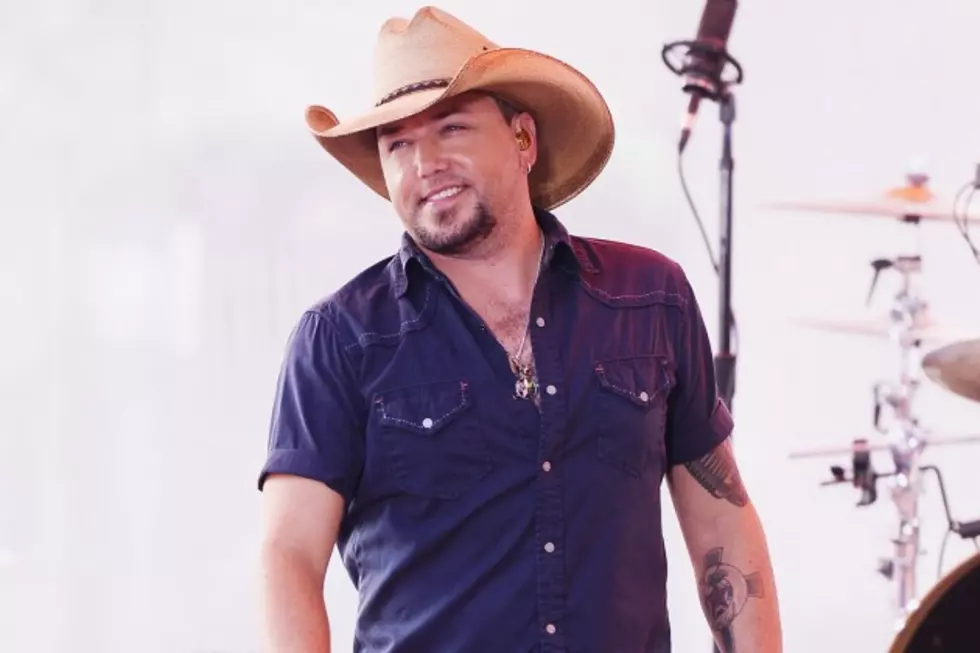 Jason Aldean Explains His Support for Breast Cancer Awareness Month
Stephen Lovekin, Getty Images
For 10 years, Jason Aldean has performed concerts to help raise money and awareness for breast cancer research. The "Gonna Know We Were Here" singer has been indirectly affected by cancer, which is why he makes an effort to support Susan G. Komen each year.
"My best friend lost his wife to breast cancer and she was in her very early thirties," Aldean tells People. "I was there. I watched it all go down. I watched him deal with that and her go through it and her leaving behind two daughters. That to me was sort of an eye-opener."
In addition to performing at concerts to help fund breast cancer research, Aldean makes it a point to meet breast cancer survivors at each tour stop and give them the concert experience of a lifetime.
"We have survivors come out to every show," Aldean explains. "They get there early and get to see the stages going up and just all the craziness that's goes on around the show. Then we eat dinner together and they get a front-row seat. They get the red carpet laid out for them, and it's been great."
Along the way, Aldean has raised $2.3 million dollars for Susan G. Komen. "I feel like we've accomplish something pretty special," he admits.
Aldean's 10th Annual Concert for the Cure is Oct. 24 at Coral Sky Amphitheatre in West Palm Beach, Fla.
More Country Artists Who've Been Affected by Cancer
More From Taste of Country