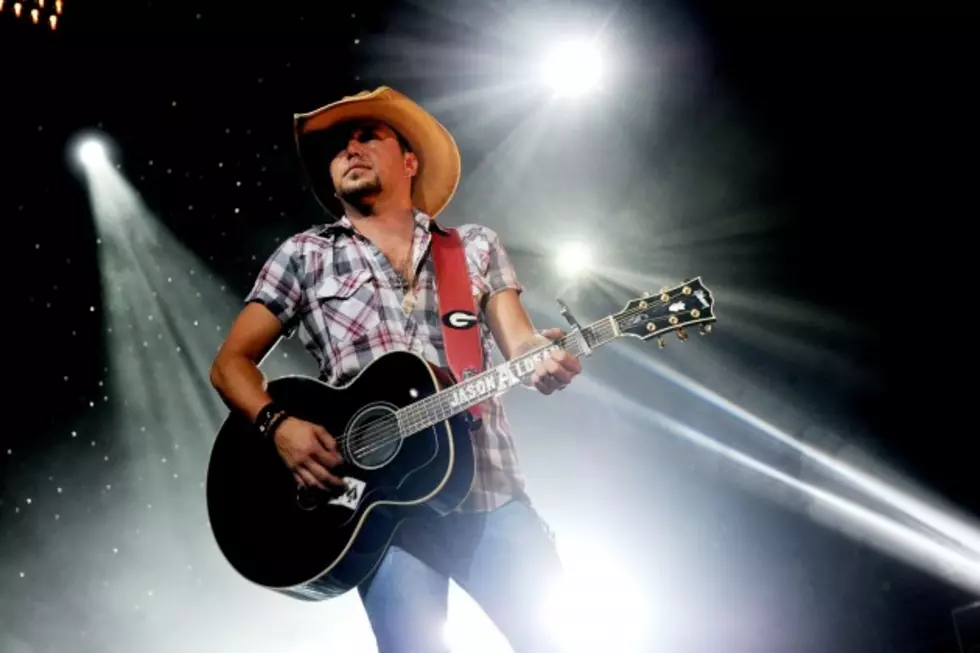 Jason Aldean Makes Guest Appearance in New Mountain Dew Commercial
Do you Dew? Jason Aldean does, along with other big names like Lil Wayne, Mac Miller, Dale Earnhardt Jr., Paul Rodriguez Jr., Theotis Beasley and Danny Davis, in Mountain Dew's new star-studded commercial.
Mountain Dew kicked off its new "DeWeezy" campaign at South by Southwest last month and released the first commercial this week. Jason Aldean makes his appearance early on in the commercial, with shots featured of him performing before a jam-packed crowd and laughing in front of a camera backstage.
The commercial sort of acts as an adrenaline rush, as the powered-up anthem pairs with action-packed shots of live music, adventure sports and car racing. In fact, that's the entire point of the new campaign, which brings together hip hop artists, skateboarders, snowboarders, NASCAR fans and country music stars in an effort to make Mountain Dew appealing to everyone -- no matter what you love to dew... er, do.
Watch Jason Aldean in Mountain Dew's 'This Is How We DEW' Commercial
More From Taste of Country