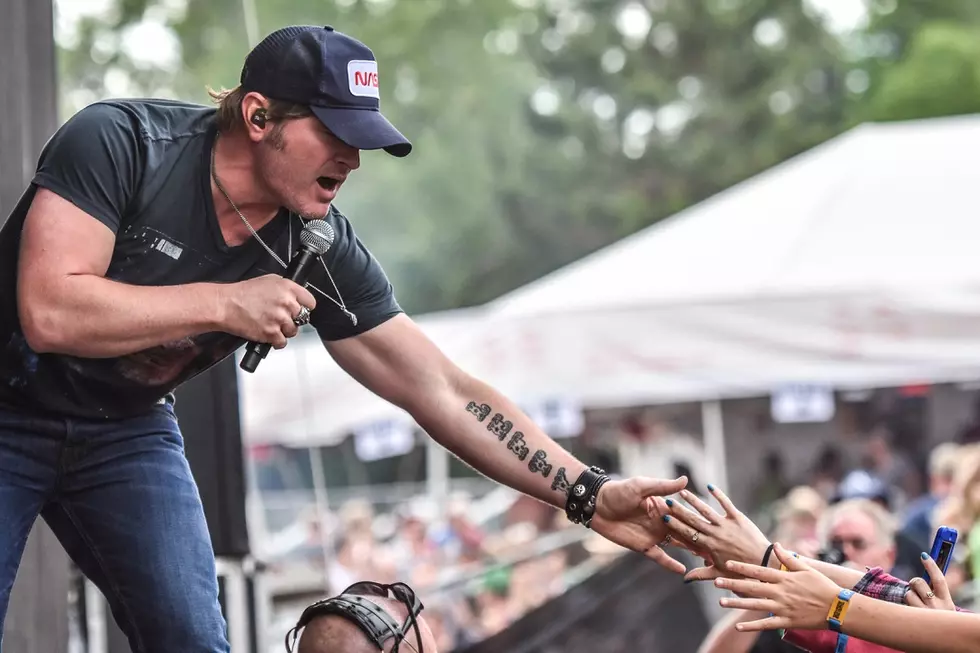 Bad Weather Rolls in at Taste of Country Fest, Doesn't Slow Jerrod Niemann Down
Patrick Tewey
The "Drink to That All Night" singer was a few songs into his set when he was told he'd have to shorten his performance due to a storm that was moving toward Hunter Mountain.
"Of all the nights for clouds to fill the sky ..." Niemann mused to the crowd.
By that time in his set, Niemann had already played "We Know How to Rock," "Lover, Lover" and "One More Drinking Song," and — even though they'd been partying for three days straight — the audience gave Niemann just as much energy as he was giving them.
"After a whole weekend of raising hell, you've still got some gas in the tank?" Niemann said, somewhat in awe.
Early on, the singer also played a brand new song, which he told the crowd would be coming out in a few weeks. The tune name-drops major music festivals — MerleFest, Bonnaroo and Coachella among them — and is a love letter to "the girl in the blue bandana," a representation of all of the music-loving ladies you'll come across at festivals.
"Donkey," "Drink to That All Night" and "Louisiana Saturday Night" were among the tunes in the back half of Niemann's set, as was a cover of Stevie Ray Vaughan's "Pride and Joy." Niemann's voice sounded great belting out the blues song, and his band had a lot of fun jamming out on the track, as well.
Jerrod Niemann Talks New Music
More Pictures From Day 3 of the 2015 Taste of Country Music Festival
More From Taste of Country