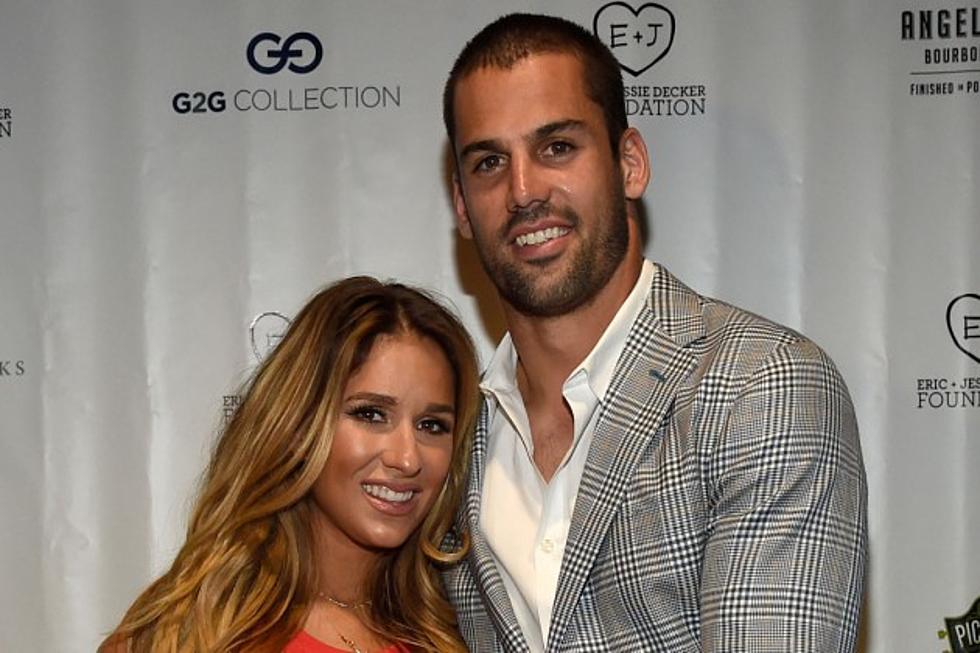 Jessie James Decker, Eric Decker Welcome Baby Boy
Rick Diamond, Getty Images
Jessie James Decker and her husband, New York Jets wide receiver Eric Decker, welcomed a baby boy on Friday (Sept. 4).
The couple married in July of 2013, and they welcomed their first child, a daughter named Vivianne Rose, in March of 2014. Decker announced she was expecting her second child in March, writing, "Vivianne is so excited because she is going to be a big sister! We are over the moon about having another baby!!!"
She spoke to People in April, saying, "We already knew the names before we even knew the sex of the baby so we had both names picked out for a girl and a little boy."
The football star confirmed the birth of the couple's son via Twitter, but they have not revealed his name.
The couple are looking forward to the unique challenges of raising a boy.
"I hear boys are wilder. I'm not sure how that's possible, because my daughter is a wild woman," Decker tells American Baby. "I swear she's me incarnate. I was crazy full of energy as a kid and so is she. Vivianne is also a girl's girl, wanting to wear pretty dresses all the time. Eric has pro athletes on both sides of his family -- plus I used to play sports -- so I'm sure our son will develop athletic ability. Eric can't wait to be able to throw a football with him."
The country singer released her pop-country debut album, Jessie James, in 2009, debuting at No. 23 on the Billboard 200. She released an EP titled Comin' Home in 2014.
See All Country Babies Born in 2015
More From Taste of Country