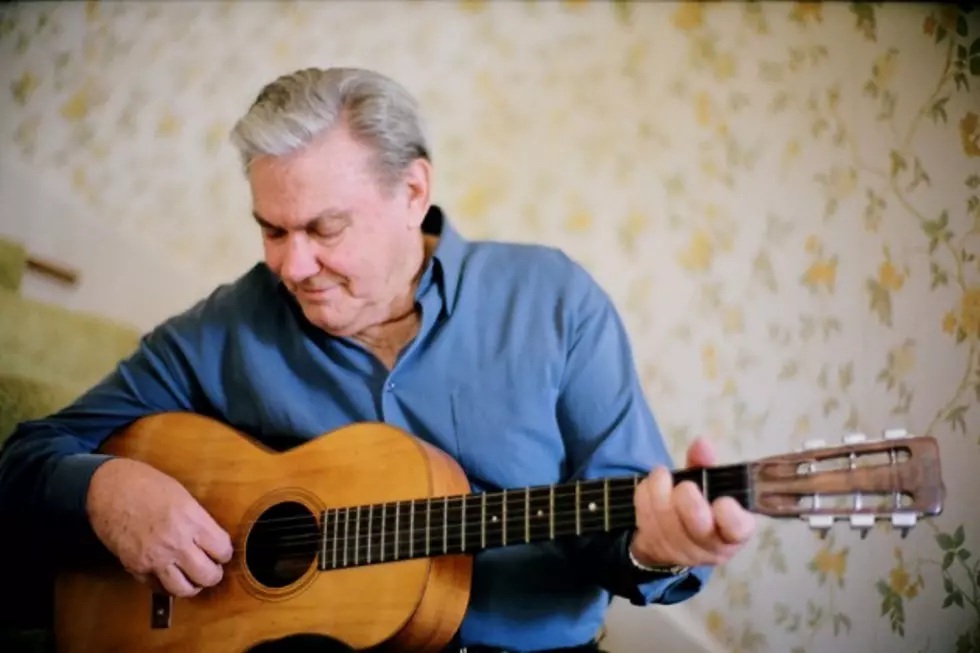 Opry Legend Jim Ed Brown Dead at 81
Photo by Roberto Cabral, courtesy of Webster & Associates PR
Opry legend and newly-elected Country Music Hall of Famer Jim Ed Brown has passed away after a battle with cancer.
According to a prepared statement, Brown died Thursday (June 11) at Williamson Medical Center in Franklin, Tenn., a suburb of Nashville. He was 81 years old.
Born James Edward Brown on April 1, 1934 in Sparkman, Ark., Brown spent the first decade of his life on a farm that had no electricity or running water. On Saturday nights, his family would listen to the Grand Ole Opry on a battery-powered radio, and the young man soon became interested in singing, entering a talent contest in Little Rock. That brought him to the attention of a radio show called the Barnyard Frolic in Little Rock, and he soon convinced his sister, Maxine, to sing with him.
They were joined by their sister Bonnie to become a trio, and in the mid-to-late 1950s the siblings released a string of hit singles as the Browns that included "Here Today and Gone Tomorrow," "I Take the Chance," "Just As Long As You Love Me," "Money," "I Heard the Bluebirds Sing," "Would You Care" and "Beyond the Shadow," as well as their biggest hit, 1959's "The Three Bells," which reached No. 1 in both country and pop. The Browns joined the Grand Ole Opry in 1963, but by 1967 Bonnie and Maxine had decided to retire, and Brown became a solo act.
That year he released his signature single, "Pop a Top," which would later be covered by Alan Jackson. From 1967-1974 Brown scored a string of solo hits including "Morning," "Southern Loving," "Sometime Sunshine" and "It's That Time of Night," and in 1976 he began recording with Helen Cornelius, releasing hit duets like "If the World Ran Out of Love Tonight," "Lying in Love with You," "Fools" and "I Don't Want to Have to Marry You." They also won a CMA Award for Vocal Duo of the Year. In later years Brown hosted several TV shows, including Nashville on the Road , The Country Place, You Can Be a Star and Going Our Way.
Brown first shared his lung cancer diagnosis in September of 2014, but announced he was in remission in January, when he made his return to the Grand Ole Opry stage after releasing his first new album in decades, In Style Again. In March he was announced as one of the Hall of Fame's 2015 class. At the 2015 ACM Awards in April, he told Taste of Country he was cancer free, but in early June, his daughter announced via Facebook that his cancer had returned.
The Browns' Hall of Fame induction was slated to take place in October, but CMA CEO Sarah Trahern, Country Music Hall of Famer Bill Anderson and Hall of Fame and Museum CEO Kyle Young visited him in the hospital on June 4 to present him with a medallion commemorating his Hall of Fame membership.
In April, Brown told Taste of Country that his selection to the Hall of Fame was the crowning achievement of his career. "I can't go any higher," he said. "That's it. You know, a hit record lasts a week. An award lasts for a year. But this lasts forever."
Update: Brown's record label, Plowboy Records, has released the following statement:
It is with a great deal of sadness that Plowboy Records announces that one of our artists, Jim Ed Brown, has passed away. Our prayers are with his family and friends, who will miss a kind, loving individual as well as a great artist. If anyone should have been called "Gentleman Jim," it was Jim Ed Brown.

Jim Ed Brown's big dream was to be inducted to the Country Music Hall of Fame. He achieved that dream. He also had a dream to record a new album-he had not recorded an album in over 30 years-and we're proud to say that Plowboy Records helped him to achieve that dream. His album 'In Style Again' is quintessential Jim Ed Brown.

We were proud to work with him on this album and honored that he chose Plowboy for his last recording label as it fit perfectly with our mission to promote the legacy of Jim Ed's close friend, Eddy Arnold. Jim Ed, whether solo or with The Browns, toured and/or made many appearances with Eddy Arnold over the years and they remained close friends until Eddy's death in 2008. Eddy's passing deeply affected Jim Ed and that is why it was especially rewarding to have him join our family. We will not only miss Jim Ed Brown's smile and amazingly positive spirit, but also that connection to a friendship between two great artists who shared a lot through their journey through life and music.

Don Cusic, Producer and Co-Founder and Shannon Pollard, President
The Biggest Stories of 2015 (So Far)
More From Taste of Country