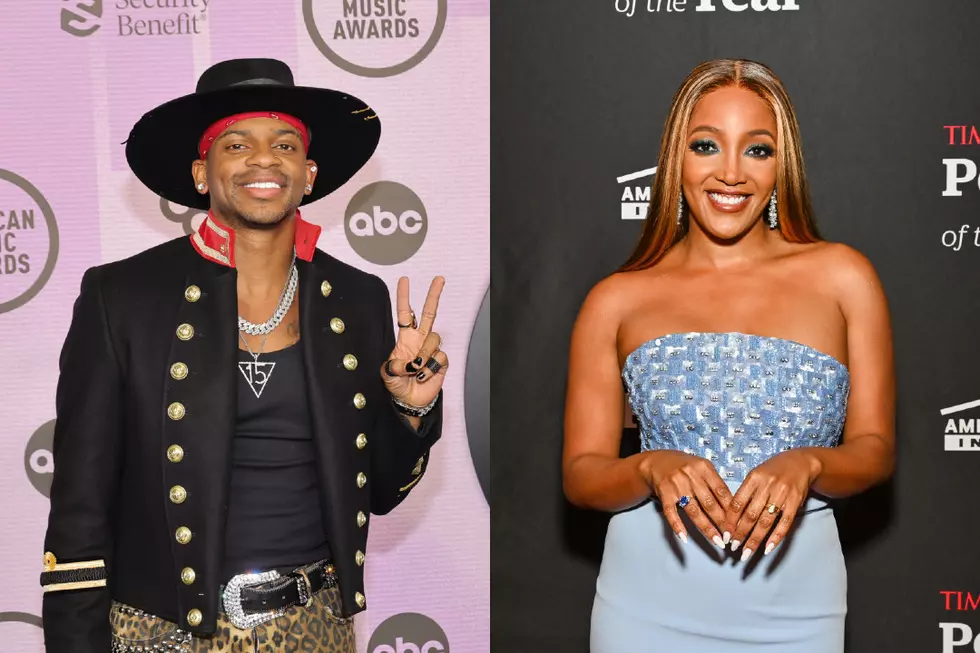 Jimmie Allen, Mickey Guyton + More Sign on for New Reality TV Show, 'My Kind of Country'
Amy Sussman, Slaven Vlasic, Getty Images
Jimmie Allen, Mickey Guyton and Orville Peck have been named as the hosts of My Kind of Country, a new televised singing competition that's set to air on Apple TV+.
The eight-episode series will follow the three stars as they step into the role of talent scouts, inviting contestants from all over the world to Nashville in pursuit of the next big country A-Lister.
My Kind of Country's focus will be on forward-thinking country performers: According to Billboard, the show promises to "[break] down barriers in country music by providing an extraordinary opportunity to diverse and innovative artists from around the world."
Reese Witherspoon and Kacey Musgraves, who will executive produce the series, will also make appearances on camera.
Each of the stars attached to the show know quite a bit about innovating within the country format. Allen and Guyton are both known for expanding the boundaries of country music, both sonically and in terms of fighting for equal representation in country music. Guyton exploded onto the scene in 2020 with the release of songs like "What Are You Gonna Tell Her?" and "Black Like Me," both gripping portrayals of the marginalization of women and Black artists within the industry.
Allen, meanwhile, has devised a career path all his own, pursuing collaborations with a variety of acts outside the country format as well as using his platform to move in uncharted directions, such as working as the executive music producer for sports-focused Netflix series Titletown High.
Peck is one of country music's most enigmatic figures, wearing a leather mask to obscure his face as he performs and bringing the ethos of his punk background to rich, traditional-leaning country albums that celebrate the genre's female heroes, like Bobbie Gentry and Shania Twain.
Musgraves has a career-long history of boundary-pushing, too. An imaginative, often futuristic performer, she has played with the lines between country music and psychedelic pop, also standing up both on and offstage for causes like gun control and equality for the LGBTQ+ community.
The winning contestant of My Kind of Country will receive what Apple Music describes as a "life-changing prize," including significant support and promotion from the platform.
My Kind of Country launches on March 24.
Country Singers You Forgot Got Their Start on Reality TV:
More From Taste of Country