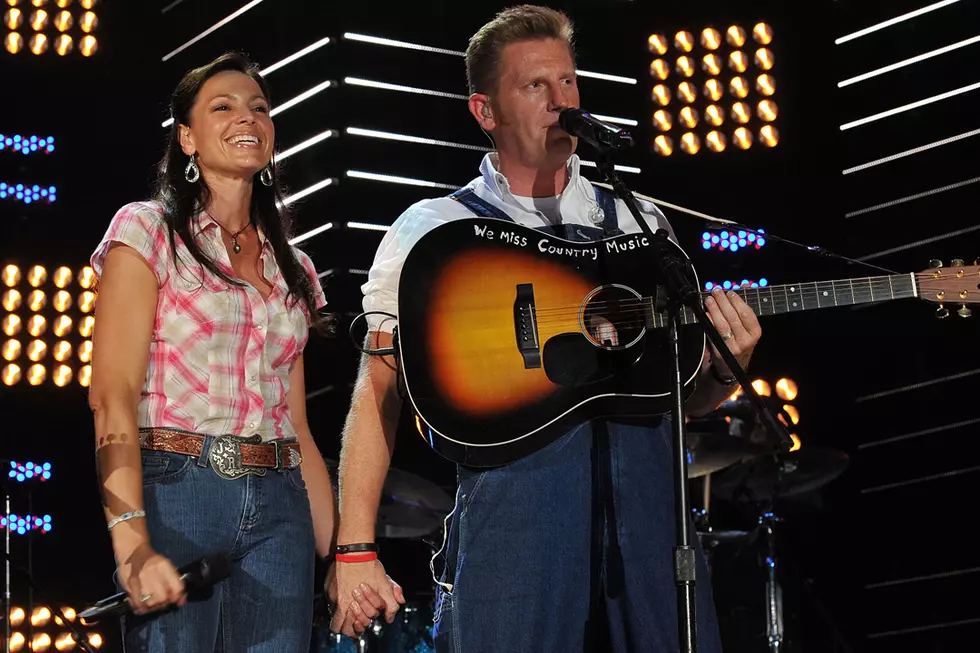 Joey Feek's Goal: Live Through February
Frederick Breedon, Getty Images
Joey + Rory's Joey Martin Feek has set a goal to live to see her daughter Indiana's second birthday, the release of her and husband Rory Feek's hymns album and the 2016 Grammy Awards. Rory Feek says he wouldn't be surprised if she surpasses all three.
"She's so faith-filled and determined," he tells the Tennessean, "don't be surprised if you see us sitting in the audience at the award show, holding hands and smiling when they open the ballot and read the winner's name."
The 2016 Grammy Awards are set for Feb. 15. The album will be released on Feb. 14, and Indiana turns two on Feb. 17. On Monday, Joey + Rory were shocked to learn that their song "If I Needed You" was nominated for a Best Country Duo / Group Performance Grammy. Rory Feek tells the newspaper that hearing the news brought tears and smiles, and hope.
"...woke my bride up this morning with a baby in my arms and the news that our version of "If I Needed You" was nominated for a Grammy," Rory wrote on Facebook Monday morning (Dec. 7). "As her excitement and tears flowed into mine. She said, 'how can that be?'"
At his This Life I Live blog, Rory has faithfully shared the ups and downs of his wife's battle with cancer since she was diagnosed in the summer of 2014. After having surgery, cancer returned in October. Doctors said there was only so much treatment they could do, so the couple chose to return home and enjoy life together. She was moved to hospice a few weeks later. Family, friends and fans have continued to pray in hopes faith can heal this aggressive disease.
Country Stars Honor Rory Feek's Prayer Request
Country Stars Who Have Endured Terrible Tragedy
More From Taste of Country