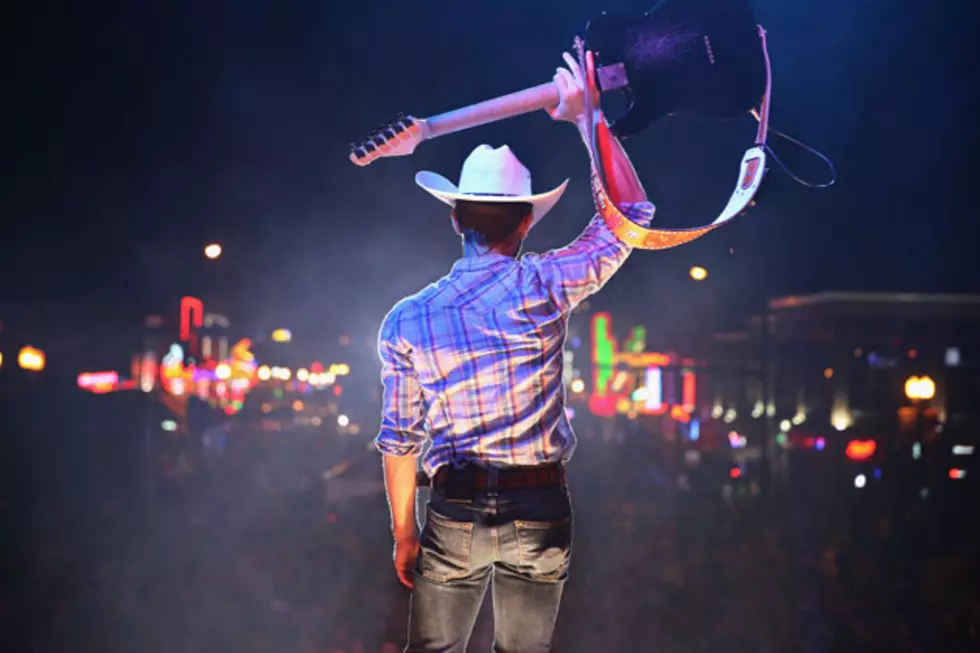 Justin Moore Shares His Favorite Tailgating Traditions
Christopher Polk, Getty Images
Growing up, Justin Moore took his country music concert-going experiences very seriously. Of course when he became old enough to drink in the parking lot before shows he found his commitment was challenged, but he always remembered why he was there.
Leading up to his set at the Taste of Country Music Festival on Friday (June 14), Moore opens up about his traditions pre-show, plus what one fan behavior gets on his nerves as a performer.
ToC: What is your favorite parking lot game?
Moore: The bag game … corn hole.
Favorite tailgate beverage?
Bud Light.
As a fan, have you ever missed a show because you never made it out of the parking lot?
Almost, but no.
Did you prefer to wait until the headliner took the stage to go inside, or would you see the opening act?
I wanna see everybody.
Wait for the encore, or beat traffic?
I stay to the end. I wanted to see every single note.
Does that bother you when people start to file out before your encore?
[laughs] It's a little irritating.
More From Taste of Country