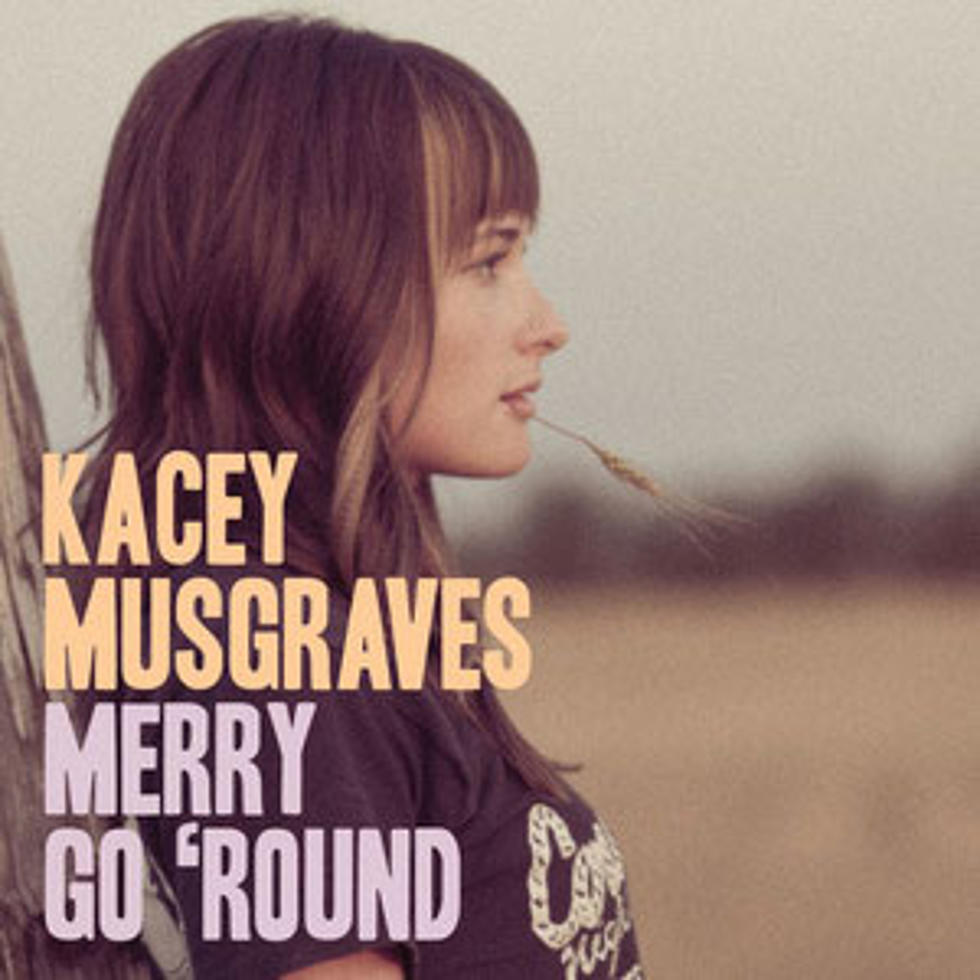 Kacey Musgraves, 'Merry Go Round' – Song Review
Mercury Nashville
The story goes like this: Texas teen auditions for 'Nashville Star,' doesn't win but uses the experience as motivation to sharpen her pen so that she can release her own melodic country music years later. The result strikes deep; right to the bone. It's uncomfortably close to reality for millions of Americans without offering much hope. Sound familiar? 
Kacey Musgraves may have followed the same path as Miranda Lambert, but her debut single 'Merry Go Round' stands on its own as an honest review of the anchor that can be small town life. It's a song for rural Americans that feel trapped by rural America. The rest of us are lucky enough to bathe in her sweet melody, assured that she's surely not talking about us.
"If you ain't got two kids by 21 / You're probably gonna die alone / At least that's what tradition told you," Musgraves sings to begin the song as a banjo protects her cynicism. 'Merry Go Round' isn't a song of hope, although one could argue that by turning the light inward she's pushing us all to be better.
"Same hurt in every heart / Same trailer, different park," she adds before a chorus that is as clever as any cut in 2012. "Mama's hooked on Mary Kay / Brother's hooked on Mary Jane / And daddy's hooked on Mary two doors down / Mary, Mary quite contrary / We get bored so we get married / Just like dust we settle in this town / In this broken merry go round."
The playful lilt in Musgraves' voice allows one to not get sucked too deep into what could be a very depressing -- yet boldly honest -- observation. This may be where the comparison to Lambert is most authentic. The 24-year-old is not afraid to use sharp words.
"Jack and Jill went up a hill / And Jack burned out on booze and pills / And Mary had a little lamb / Mary just don't give a damn no more."
It took three albums for Lambert to gain traction as a country music bad girl that country radio was willing to take seriously. Hopefully, the Golden, Texas singer showcased here is ready for the slow, but ultimately more satisfying, climb.
Listen to Kacey Musgraves, 'Merry Go Round'
More From Taste of Country