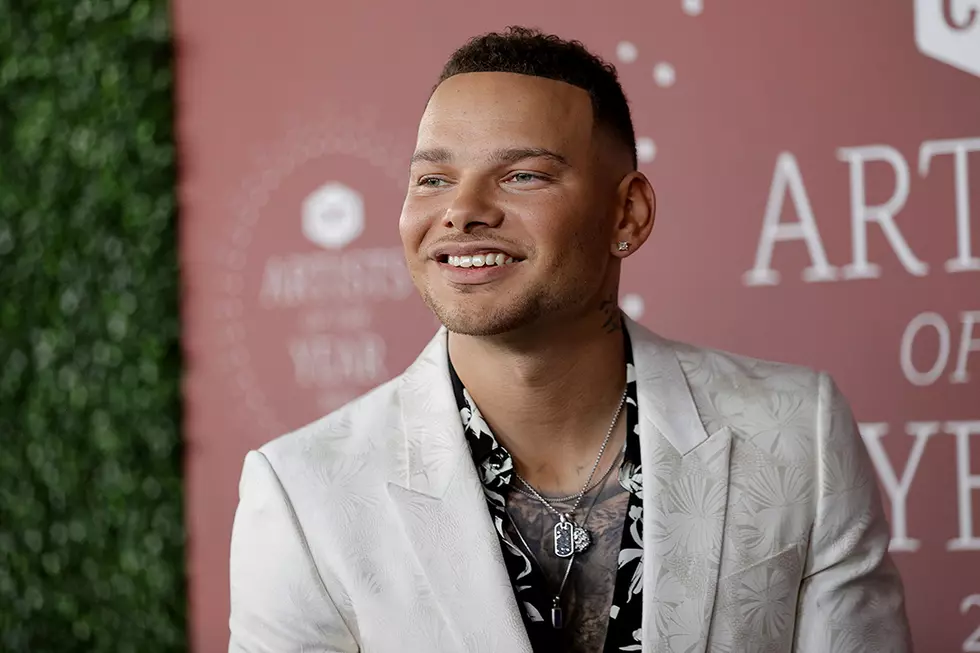 Did Kane Brown Sustain a Massive Burn to His Left Hand? [Picture]
Jason Kempin, Getty Images
Kane Brown shocked his fanbase early Thursday morning (Feb. 16) when he shared a photo of what appears to be a large, deep burn to the back of his left hand.
The image shows a closeup of a burn which covers the entire back of the singer's hand and appears to affect the skin on his wrist, as well. The skin looks waxy, discolored and swollen, with red lesions that are especially prominent just above his knuckles.
Brown's arm is resting on what might be a sink, and a gloved hand reaches out toward the burn to dab it with a dry tissue.
"Worst pain ever!!!!!!!!" Brown wrote in the caption of his post, though he didn't share any further details about whether or not the burn was real, and if so, how he sustained such a serious injury.
Fans flooded into the comments section of his post with everything from confusion to commiseration. Burn victims chimed in to share their stories, while others speculated as to how Brown might have gotten hurt.
Some fans wondered if pyrotechnics at one of his shows could be to blame, though that seems unlikely: Brown is currently on a break from his Drunk or Dreaming Tour. A few wondered if the skin and tissue damage could have occurred as the result of a tattoo removal procedure. Brown does have a tattoo of a microphone that covers the back of his left hand, and in the burn photo, that tattoo is not visible. However, tattoo removal is usually an outpatient procedure using laser surgery, and wouldn't typically create the amount of skin trauma seen in the singer's photograph.
Hours after posting the photo, Brown deleted his post and shared what seems to be an update on Instagram Stories that indicates that the burn isn't a real injury.
"GUYS WORKING ON PROJECT," the singer writes against a plain black background.
Once again, the context of his message is a little sparse, so if it's hard to tell if he means that that the burn was created via makeup for a music video or other visual project, or if the Stories update even has to do with the burn photo at all.
Scroll down to see pictures of both the since-deleted burn photo and the Stories slide Brown posted, but be warned: The photo of the singer's hand is pretty gruesome.
On Thursday, the Tennesseean reported on Brown's post, noting that the publication "reached out to Brown's team for confirmation that he's not actually injured but is indeed working on forthcoming projects for 2023."
Most recently, Brown celebrated the success of his latest No. 1 hit, "Thank God," which is a duet with his wife Katelyn. That single comes off his latest album, Different Man.
10 Kane Brown Facts You Probably Didn't Know
In this list of 10 little-known facts about Kane Brown, you'll learn about the singer's wildest fan interaction, the story behind his first tattoo, why he was rejected by the Army and more.
More From Taste of Country