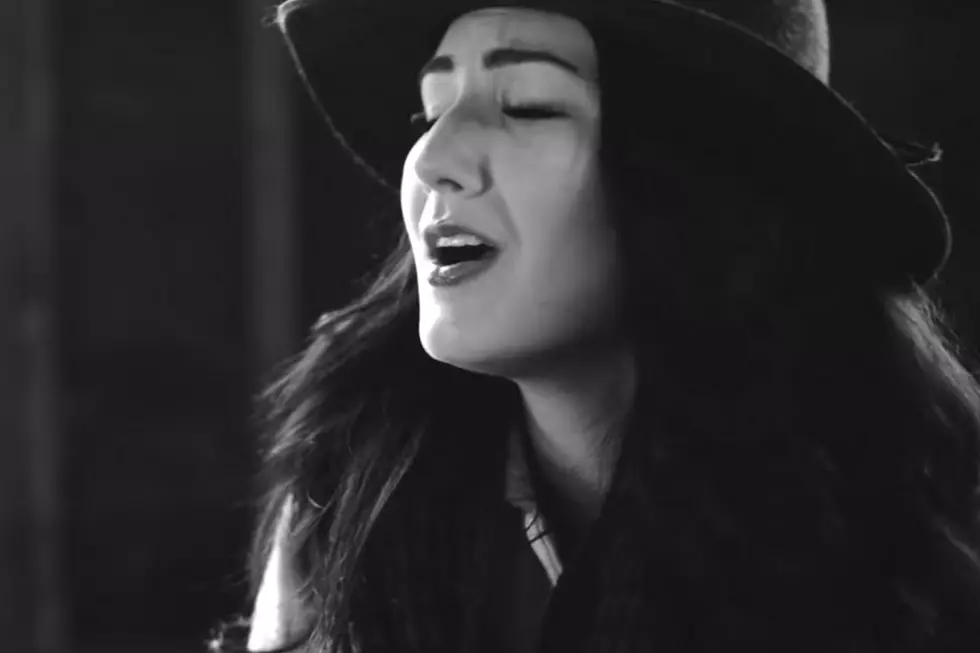 Katie Armiger Finds Forbidden Territory (Literally) With Selena Gomez Video Cover [Exclusive Premiere]
YouTube
While watching Katie Armiger's cover Selena Gomez's "The Heart Wants What It Wants," look for signs of anxiety. The country singer wasn't nervous about the song or how she looked on camera, necessarily — she was more nervous about the cops finding her.
"We were absolutely trespassing," Armiger tells Taste of Country about the filming of her chic new video. "And I'm always paranoid, so I'm going, 'Oh God, we're gonna go to jail!'"
The band and crew managed to get away without notice, but this Texan is still mum about the details of the shoot.
"I can't tell you the exact location," the 23-year-old says before conceding it was somewhere in Nashville's Germantown district. "We climbed and hiked to this location. It was an old abandoned warehouse. We weren't allowed on the property and you couldn't find it on a map."
Armiger chose Gomez's hit for a cover video because she is a fan of both the singer and the song. "You can tell that she believes every single word that she's singing and that kind of just reminds you that music is universal, and to a point genre-less," she says.
She hasn't performed it live yet, but that will change soon. Instead she's sprinkled other well-known hits from artists of all genres into her live sets. Earlier this week she played an Elvis Presley song at the Grand Ole Opry. While on tour in Europe she wowed fans with Fleetwood Mac's "Go Your Own Way." Generally Armiger leans toward older songs, but the soul of Gomez's "The Heart Wants What It Wants" hit her hard.
"I think everybody has been there before," she says. "Wanting something, not knowing if it's right … I think everybody's been there."
So, we had to ask. Is there a guy she is thinking of when she sings the song?
"Not one in particular," the "One Night Between Friends" singer says after a long, slightly nervous laugh, "but there have definitely been moments where yes, I absolutely felt that way."
More From Taste of Country