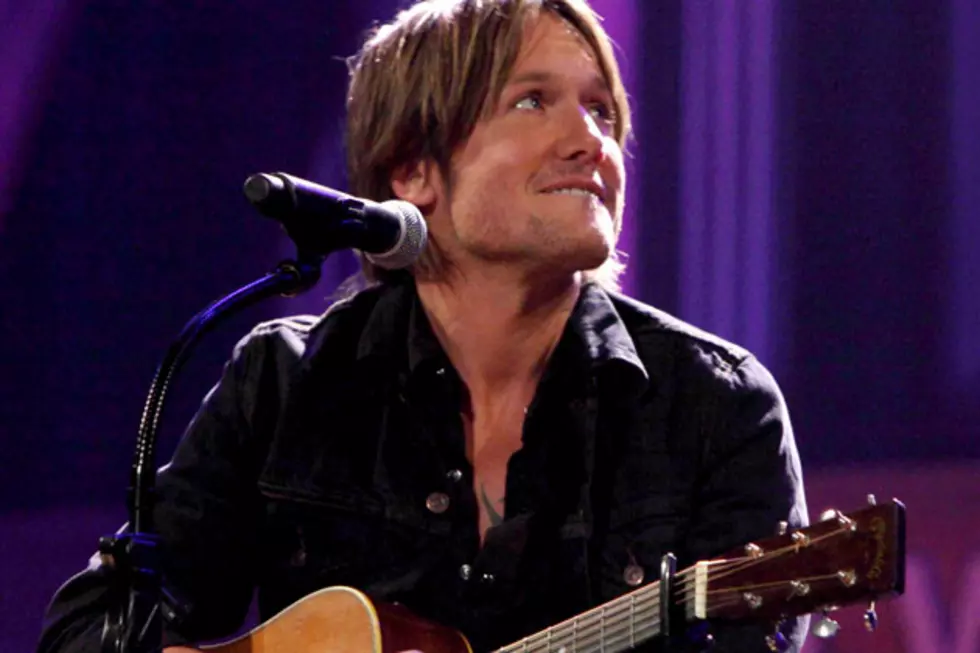 Keith Urban's Next Album Will Be Unlike Anything He's Done Before
For the past few months, Keith Urban has been making it clear to the press that his first priority is making new music. Although the country star had a blast filming 'The Voice' in Australia, his sights are set on his next project -- a new album. In a recent interview with the Tennessean, the 'You Gonna Fly' hitmaker declares that he's dismantling the way he's made records in the past in order to put out a brand new sound in 2013.
That's one reason why Urban is working with new producers and songwriters, and will be recording the new album in a different studio than where he's worked in the past. "I wanted to have everything around me be totally unfamiliar to me and I think it's great in a sense that all sorts of stuff is coming out that I normally haven't done before," he says.
So far, the singer's approach to making different music is working. Recently, Urban sat down for a co-writing session with producer Jay Joyce and Jeremy Spillman, both of whom will be contributing material to the new album.
Urban called the session "exhilarating," and added that it "gave birth to a song that I never would have written with anybody else melodically and in a lot of other ways, too."
To date, the country star has six or seven songs in place that will appear on the upcoming record. He also spilled to the Tennessee paper that the tunes have a 'hopeful' tone.
Unfortunately, Urban's fans are going to have to wait until next year for the disc to hit shelves. The Australia-Nashville blend is taking his sweet time to make the record exactly what he wants it to be: A completely different experience that offers fans new insight into his past.
"It just isn't easy to do," Urban admits. "But it just feels very, very strong in me to do it. I am putting a tour on next year, but it won't be early in the year, so there is somewhat of a need for an album sooner than later. But I just would like for the album to be right.
He adds insistently, "We can't keep remaking the same record."
More From Taste of Country