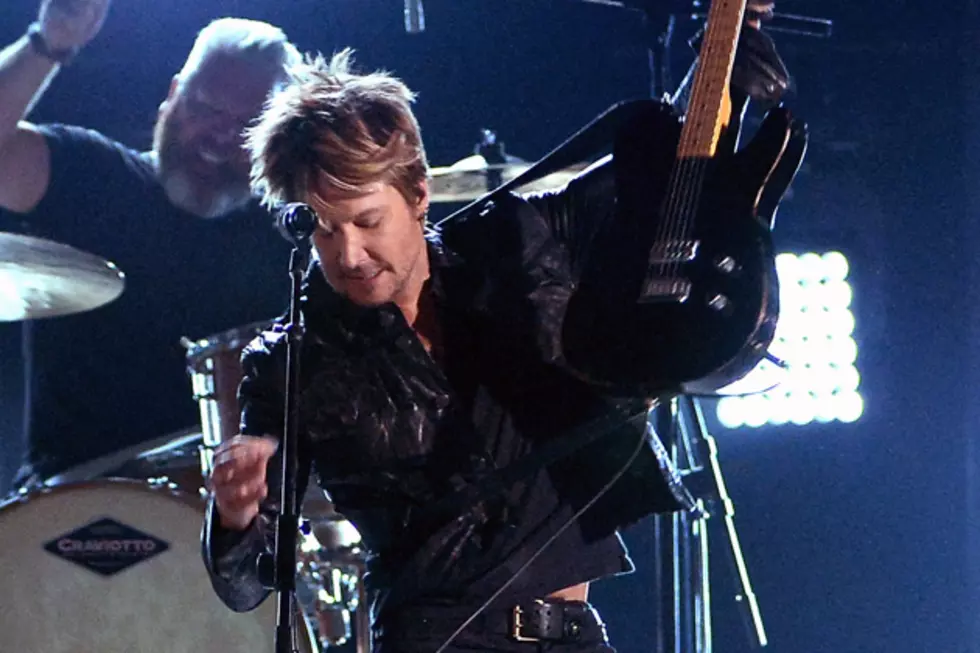 Keith Urban Talks About Rehab
Ethan Miller, Getty Images
Keith Urban recently opened up about his pre-rehab days and what it was like the very first time he played a show sober.
Before he was a solo act, Urban played with his band the Ranch in Nashville. The Ranch (with Urban) recorded 'Some Days You Gotta Dance' -- even before the Dixie Chicks. When the girl group heard the song, they knew they needed to record it too and did it for their LP 'Fly.' They knew the song needed one more thing -- Urban's talents. Unfortunately, he let other priorities get in the way.
"I got on a bit of a three-day bender and couldn't come to the session and had to call them and tell them I'm going to be a bit late," Urban tells Rolling Stone. "Then I would call them and say I'm going to be a bit later. And then I would call them and be a bit later."
"And I completely missed the session. I lived like a street away. It was ridiculous. I could have walked there with my guitar in hand and I couldn't make it. I remember just feeling so ashamed and disgusted at myself. I finally [showed up] the next day."
Despite his procrastination, Urban did end up on the finished record. He then went to rehab in 1998, and had to try something new -- playing shows stone cold sober.
"The Ranch was a mess, period, because we were in a s**t van going all over the country playing to three people. It was soul sucking to the ultimate degree," he explains about his music before he got sober. "So I just drank, but I didn't really play high or anything like that. I liked to get crazy after the gig and when I would do lots of drugs is when I was home off the road. If we were home for five days, I'd be f***ed up most of the time, and then I would sort of get it together, fall into the van, sleep to whatever, Wichita, Kansas, then I would sort of come to and then we would play the show that night."
Eight years later he'd be back in rehab after wife Nicole Kidman staged an intervention. Amongst the strangest memories of that time is winning the CMA for Male Vocalist of the Year. A staffer told him about it, but he didn't get to accept the award in person.
"I said to my roommate, 'Hey, I just won Male Vocalist of the Year,' and he's like, 'That's awesome.' I just lay there in the dark going, 'How weird is this?'"
More From Taste of Country