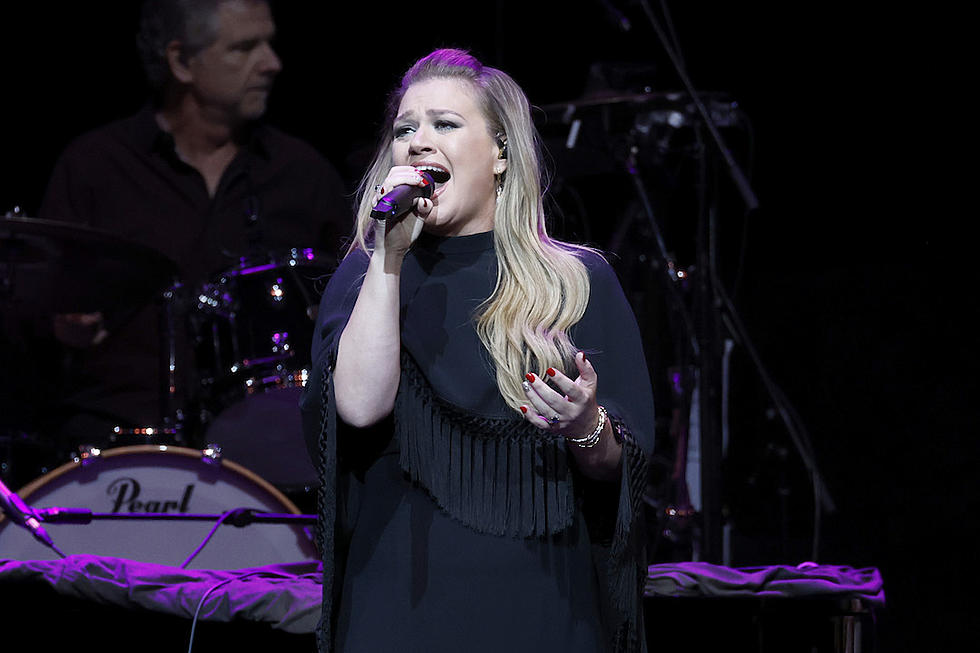 Kelly Clarkson Adds Four New 'Chemistry' Dates in Las Vegas
Jason Kempin, Getty Images
Kelly Clarkson will be spending a few more evenings in Las Vegas this winter.
The singer is adding to her Chemistry Las Vegas shows, a limited engagement that the singer first announced in tandem with the release of her Chemistry album.
Taking place in late December and early February — including a New Year's Eve concert — the four new shows will find Clarkson returning to the stage of Planet Hollywood's Bakkt Theater, the same venue that's hosted her Chemistry shows since the beginning of the run.
"I'm coming back Vegas!" Clarkson writes on social media, announcing her four new dates. "We are adding new shows to my exclusive Las Vegas engagement!"
When she first announced the Vegas shows, Clarkson explained that her show will spotlight the Chemistry album that it's named after, but also take fans through a review of her entire career to date. She originally planned 10 dates for the engagement, which took place across July and August.
Fans who haven't yet seen Clarkson's Vegas show should expect something a little different than what they may be used to from a Vegas show. Back before she began the residency, the singer teased that her talk show, the Kelly Clarkson Show, just might be informing her concert plan.
"We're calling it an intimate night and I don't want to give it away. There will be different elements every night and every show is not going to be the same," the singer hinted. "We will have the audience participate and I will talk to the audience because now I'm on a talk show and I'm used to engaging. It's going to be a different kind of show than what people are used to in Vegas."
The new Chemistry dates will go on sale Friday (Oct. 27), but a pre-sale starts on Tuesday (Oct. 24).
Kelly Clarkson's Winter 2023/2024 Chemistry Las Vegas Dates:
December: 30, 31
February: 9, 10
PICTURES: See Inside Kelly Clarkson's Stunning California Mansion
Kelly Clarkson has sold her former family residence in the posh Encino area of Los Angeles, Calif., more than a year after initally listing it for sale. The pop superstar and TV personality received $8.24 million for the sale of her luxurious 8-bedroom, 11-bathroom, 10,108-square-foot house, which is slightly less than she and her now-estranged husband, Brandon Blackstock, paid when they purchased it in 2018.
Gallery Credit: Sterling Whitaker
See Inside Kelly Clarkson's Nashville Estate
Kelly Clarkson has sold her estate in Nashville after four years on the market. The singing superstar and television personality received $6.3 million for the 7-bedroom, 11-bathroom, 20,121-square-foot mansion.
Gallery Credit: Sterling Whitaker
See Inside Kelly Clarkson's Spectacular New California Mansion
Kelly Clarkson has purchased a stunning new mansion in California, with the news breaking not long after the pop superstar and TV personality sold her palatial estate outside of Nashville.
Gallery Credit: Sterling Whitaker
More From Taste of Country