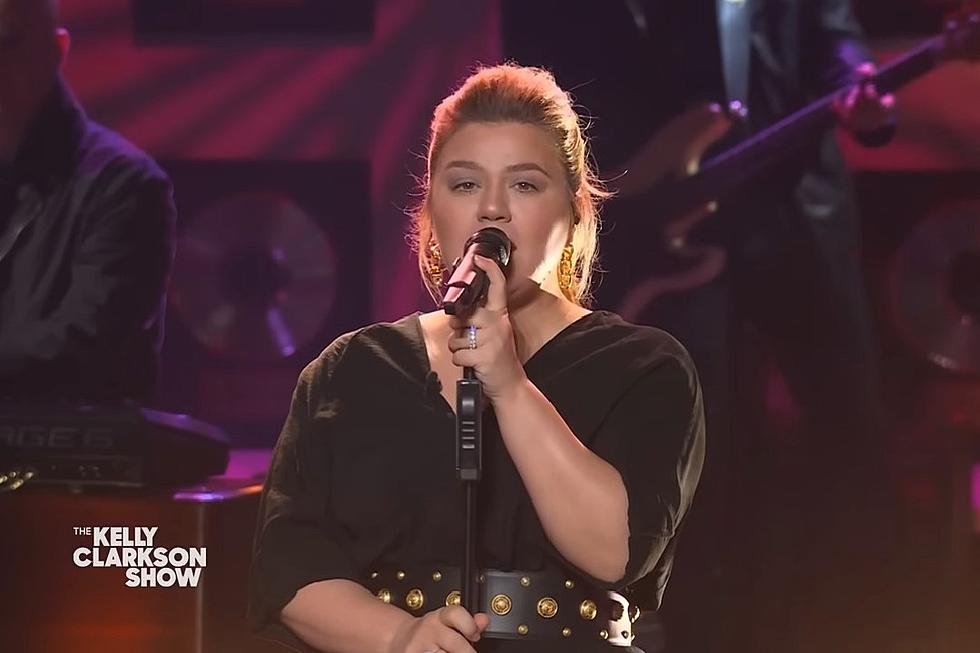 Kelly Clarkson Covers Taylor Swift's 'Clean,' and It Feels Personal [Watch]
YouTube
There is no song Kelly Clarkson has covered on her show that she hasn't absolutely slayed (that's a good thing). And last week (April 12), she took on Taylor Swift's post-breakup song "Clean," from her pop album 1989.
The vocals are once again spot on, but it feels deeply personal as, if the Kelly Clarkson Show host had written it herself.
"Rain came pouring down / When I was drowning, that's when I could finally breathe / And by morning / Gone was any trace of you, I think I am finally clean," Clarkson sings in the chorus.
She keeps the performance simple for the mid-tempo track, opting remain at her mic stand while carrying out the cover without a flaw, seemingly let the song speak for itself.
At the end she holds her gaze, looking straight out at the audience as the lights fade to black. Watch here:
The "Stronger" singer filed for divorce from her husband of seven years, Brandon Blackstock, in 2020. It would be another two years before the split was finalized after a lengthy back-and-forth legal battle. Clarkson and Blackstock share two children, River Rose, 8, and Remington Alexander, 7.
After much time and reflection, Clarkson will be sharing her post-marriage journey through her music with her upcoming album, Chemistry. Is it a coincidence she chose to cover Swift's breakup song the same week she confirmed the project's release date and released the first two tracks? Maybe, maybe not.
The Texas native released "Me" and "Mine" on Friday (April 14). She chose to release two lead singles to better reflect the album's complexity.
"We decided to release 'Mine' and 'Me' at the same time because I didn't want to release just one song to represent an entire album, or relationship," Clarkson writes in a statement. "There are many stages of grief and loss on this album."
Chemistry will arrive on June 23.
See Inside Kelly Clarkson's Nashville Estate
Kelly Clarkson has sold her estate in Nashville after four years on the market. The singing superstar and television personality received $6.3 million for the 7-bedroom, 11-bathroom, 20,121-square-foot mansion.
More From Taste of Country