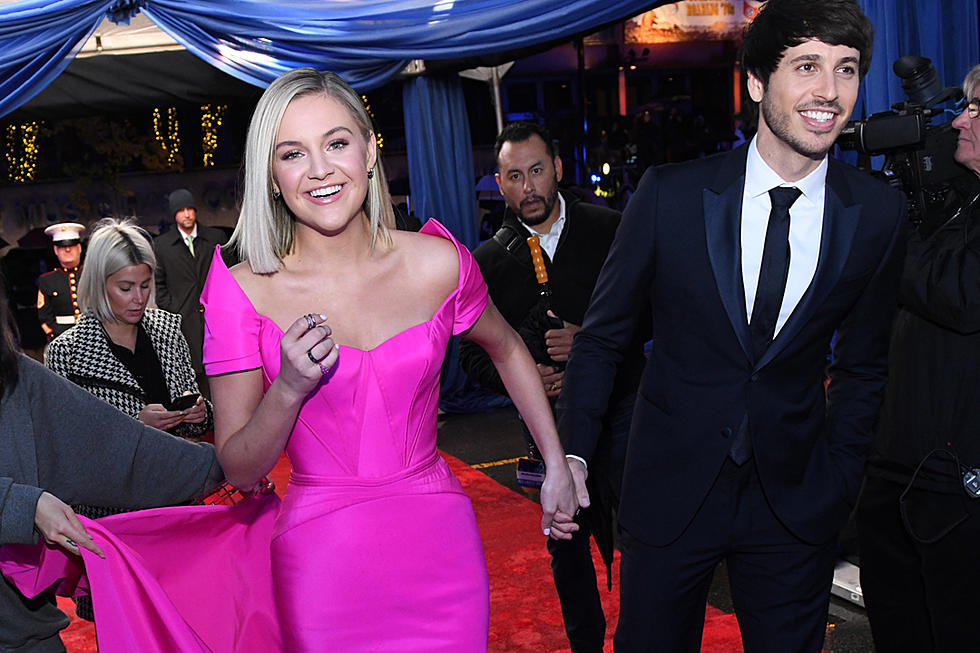 Kelsea Ballerini's Lazy Birthday Inspired Morgan Evans' 'Day Drunk'
ABC via Getty Images
"I wrote that about Kelsea's birthday a couple years ago," Evans tells Taste of Country backstage ahead of the CMA Awards. "I had this whole day planned out for her. We were gonna eat here, we were gonna go do this. She got home from the road and she was dead tired. She came in and said, 'Do you mind if we skip that stuff and close that blind and maybe open the champagne?'"
So that's what they did. The feel-good song recalls their day at home together getting "Day Drunk."
"I wrote the song about spending the day with your girl and when I started playing it live, it started to feel like this drinking anthem. It feels like it has two lives," he admits. "I'm stoked that it's the next single and stoked to be hearing people start to sing it back."
The music video is personal, too, because it shows the couple vacationing together in Hawaii. Shot by Evans on his GoPro, it also showcases a moment in which he appears to put on a new wedding band.
"I've never been a jewelry guy," Evans explains in an interview with Entertainment Tonight. "The actual ring, it annoyed me picking up things and it would get clunky when I would play guitar, so I bought this packet of four silicon rings from Amazon — it was $10 for a pack of four — so I generally just wear one of those."
He adds, "So, yes, I did lose a wedding band, but it was just one of the silicon ones. I lost it when I was surfing and didn't even realize. We were out and we found this little market stall and they had a bunch of rings there, so now I have a Hawaiian one, as well."
See the Cutest Pics of Kelsea & Morgan at the CMA Awards
More From Taste of Country