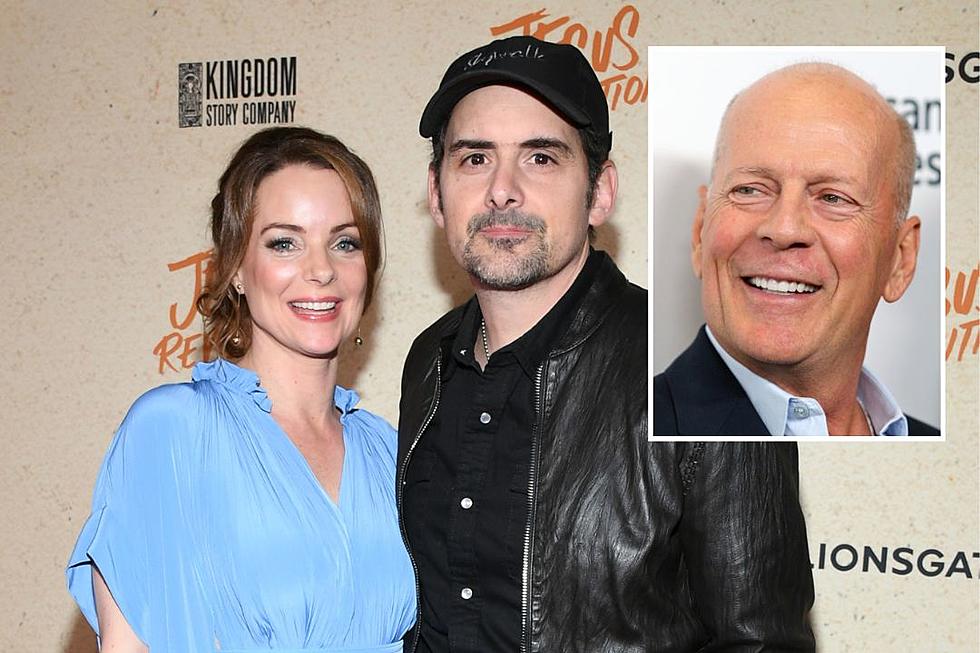 Kimberly Williams-Paisley Sends Love to Bruce Willis' Family Amid Dementia Diagnosis
Getty Images (2)
Kimberly Williams-Paisley relates all too well to the battle actor Bruce Willis and his family are facing. Willis' wife Emma Heming Willis announced this week that the actor has been diagnosed with frontotemporal dementia.
The latest diagnosis comes after the family announced in March 2022 that Willis was experiencing aphasia.
In the comments of a post shared by People about the news, Williams-Paisley remarked that her mother also suffered from frontotemporal dementia. She sent her loving regards to Willis' family during their hard time.
"My mom had this too. Sending love to his family. ❤️❤️❤️❤️❤️❤️" Williams-Paisley writes.
According to the Alzeheimer's Association, frontotemporal dementia is caused by "progressive nerve cell loss in the brain's frontal lobes (the areas behind your forehead) or its temporal lobes (the regions behind your ears)." It results in loss of brain function and leads to changes in behavior and personalty, as well as trouble speaking or understanding language.
In her announcement of Willis' condition, Heming Willis said that while the news is "painful," the family is "relieved" to have have a confirmed diagnosis. In a longer message on the website for the Association for Frontotemporal Degeneration, she thanked fans for their support and love for her husband.
"Bruce has always found joy in life — and has helped everyone he knows to do the same. It has meant the world to see that sense of care echoed back to him and to all of us," she says. "We have been so moved by the love you have all shared for our dear husband, father, and friend during this difficult time. Your continued compassion, understanding, and respect will enable us to help Bruce live as full a life as possible." 
Williams-Paisley has been forthcoming for years about her mother's journey with dementia — a battle which began in 2005 when the then-62-year-old was diagnosed with primary progressive aphasia. The actor's mother exhibited many of the signs of dementia, including mood changes and inability to recognize family members. Williams-Paisley wrote about the experience in her book, Where the Light Gets In: Losing My Mother Only to Find Her Again. 
Williams-Paisley and husband Brad Paisley are also avid supporters of the Alzheimer's Association, and they held their fifth annual Dance Party to End ALZ, which benefits the association, in November 2022.
Country Stars Who Suffered Unthinkable Tragedy
How Well Do You REALLY Know George Strait? 
More From Taste of Country