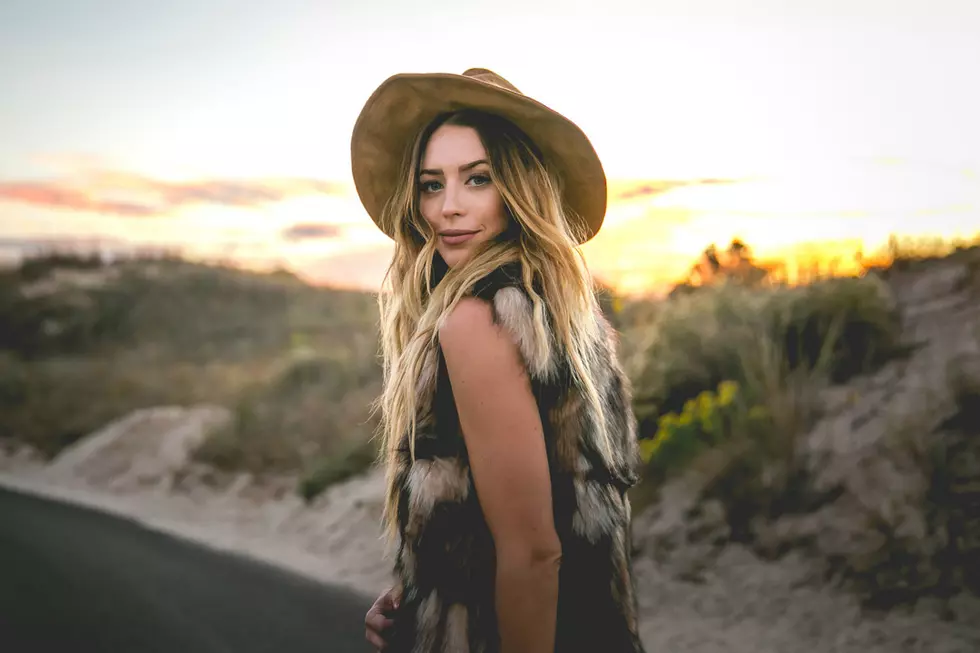 Kylie Rae Harris Laments Her Bad Boy Type in 'Big Ol' Heartache' [Exclusive Premiere]
Twinty Photography
Kylie Rae Harris has lived through all of the emotions that drive her new song, "Big Ol' Heartache."
The lyrics describe the kind of man that keeps drawing a woman back in, even though she knows he's no good for her.
"Big ol' heartache / Yeah, that's what you are / Big ol' heartache / A hangover from the start / And it hurts 'cause I was a fool to let you in / Big ol' heartache / But I'd do it all again," she sings in the chorus.
The Texas-based singer-songwriter admits she can relate to the lyrics from her own repeated personal experience.
"I have a type. My step-dad says my type doesn't work. He's not wrong," Harris says with a rueful laugh. "Honestly, that's what this song's about. Fall for the bad boy, no surprise it doesn't work out, but I continue to do it again. And again. And again. Some fools never learn."
She co-wrote the song with Jon Randall and Tommy Lee James, and it's one of the tracks featured on her upcoming self-titled EP, which is set for release on March 29. The songs represent a metamorphosis for Harris, chronicling the changes she's been through over the past several years, which include moving from Texas to Nashville and back again, having a baby, going through heartbreak and losing her father.
"My twenties weren't a walk in the park, a lot of that admittedly self-inflicted, but I grew a lot," Harris reflects. "This project feels like the close of a real painful chapter and a welcome to whatever is next."
Other tracks on the EP include "Missouri," "Don't Let the Walls Fall Yet," "What the Heart Wants," "Run Away" and "Twenty Years From Now," which finds her reflecting on the circle of life.
"Getting to the age your parents were when you were a child brings a whole lot of perspective," Harris states. "Parents are people. People make mistakes and being a parent is hard. I'm not always going to make the right choices, but I hope that when my daughter gets older, she'll see that they were all made with love and the best of intentions."
Listen to Kylie Rae Harris, "Big Ol' Heartache":
These Country Ladies Are Blazing Trails:
More From Taste of Country