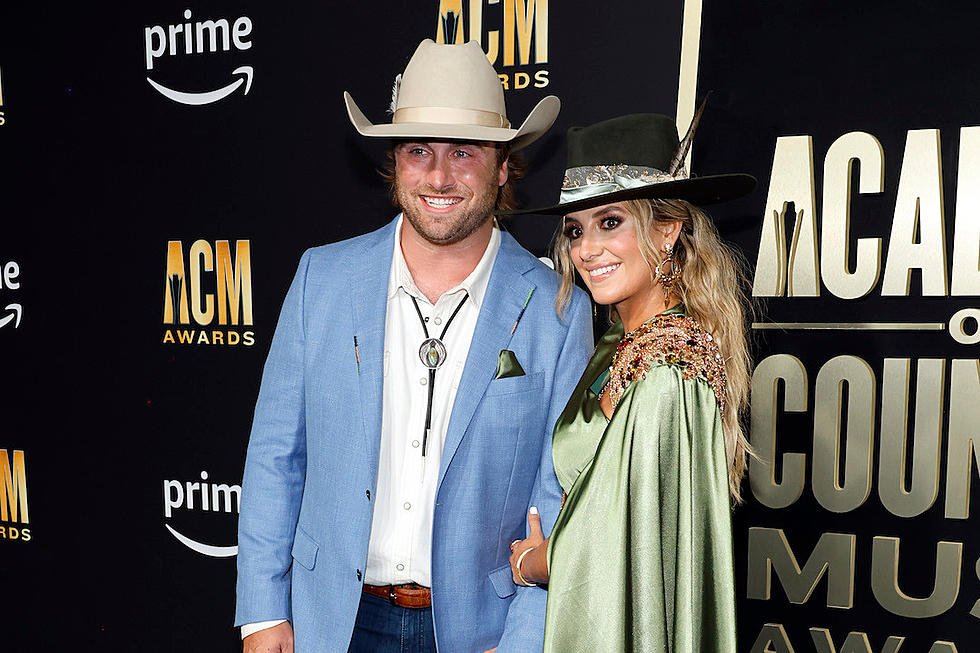 Lainey Wilson's Boyfriend Impressed Her With a Low-Budget First Date
Jason Kempin, Getty Images
No fancy venues or high-end cocktails necessary to win Lainey Wilson's heart. The singer says that back when she was first getting to know her boyfriend, Devlin "Duck" Hodges, he scored major points for frugal date spot choices.
"We went to this old place called Silverado's, and it had free beer and wine from 5 to 10PM," Wilson tells People about the couple's first date. "I was like, 'This boy likes to ball on a budget, too. This is gonna work out.'"
Wilson met Hodges — a former pro quarterback who signed to the Pittsburgh Steelers as an undrafted free agent in 2019 — through mutual friends. They've been dating for two years, but Wilson wanted to take things slow: So slow, in fact, that they only announced their relationship earlier in the spring of 2023, when he accompanied her to the 2023 ACM Awards.
"I'll be honest, as a female in country music, there's definitely times where you need folks to know you're here to show up and work and get down to business," Wilson reflected to Taste of Country Nights at the time. "I wanted to make sure it was about my music."
Wilson's not one to bring a date on her arm to an awards show if the relationship isn't serious.
"If I'm gonna invite you to walk a country music awards show carpet, you have to be really, really special to me and really important in my life. And you have to not be going anywhere. So, yeah. He ain't going anywhere," she says.
Not only is Hodges showing up at Wilson's industry events, but he very well might show up in her songs, too. Wilson's currently at work on her next album, and she tells People that her love story is giving her plenty of songwriting inspiration.
"I was never really able to write love songs, because I don't know if I had actually felt it, but I'm writing me some love songs now," she hints. "I'm grateful for him."
18 Celebrity Country Couples You Probably Forgot About
Carrie Underwood is a part of this list, twice! So too is Keith Urban, Brad Paisley and Dwight Yoakam. See all the celebrity country couples that once were, until they broke up.
50 Best Country Love Songs
Check out country music's 50 best love songs, from the legends like Glen Campbell and Conway Twitty to new country crooners like Blae Shelton and Shania Twain. These are the best and most popular country love songs.
More From Taste of Country