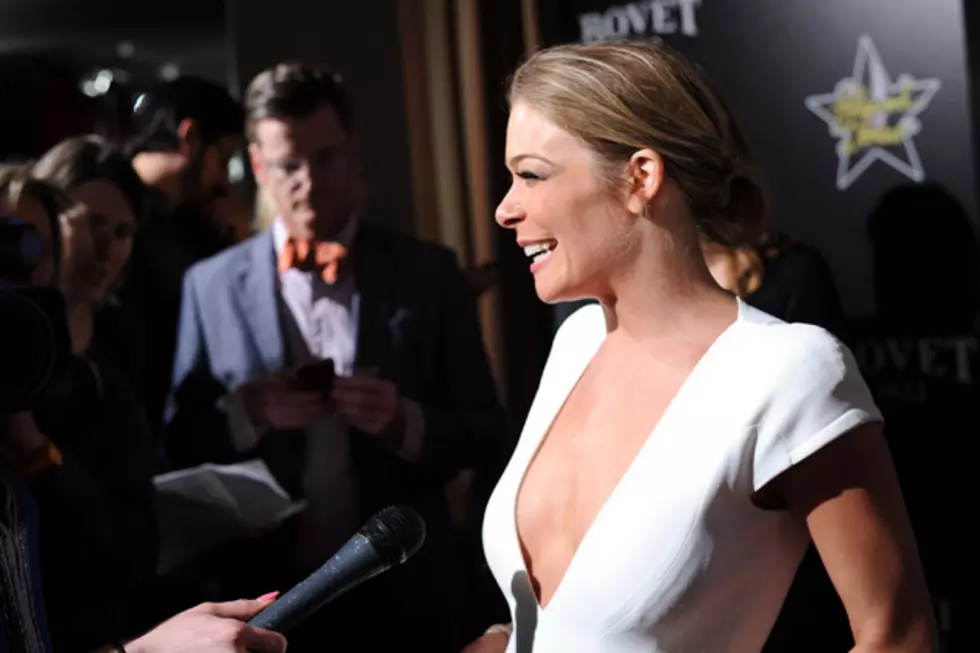 LeAnn Rimes Reveals Title of Her Forthcoming New Album
It's been less than six months since LeAnn Rimes released 'Lady & Gentleman,' her 10th studio album, but the singer is already revealing details of her new project. During a Twitter exchange with Miranda Lambert, Rimes revealed that her next album will be called 'Spitfire.'
Last week, Rimes shared what sounds like the title-track of the new album. The singer released a 44 second long clip of a song after tweeting, "After 18 years of albums, I never get tired of creating & always get a little nervous. Today, I'm a kid in a candy store."
Another fruitful tweet revealed that an additional song will be called 'A Girl Like You,' but that's all the singer has shared thus far. There is no planned release date for the new album. It's also not know if Lambert and Rimes were only talking when they discussed a potential duet. "My new album is called "Spitfire" as in "You make me want to spit fire" so, I see us GURLZZZZ starting some heat ... together soon," Rimes told her fellow blonde sparkplug. "Let's make it happen. xoxo"
After going back and forth about their mutual love for each other's music and fire Lambert said, "I smell a co-write! TX girls!" That was in response to Rimes' tweet which read, "Hope you're having fun on tour. Girls and fire....song in there somewhere!"
The Boot reports that Rimes' next album is her contractually obligated album with Curb Records, the label she's been with since she was 11-years-old. It's the same label Tim McGraw acrimoniously parted ways with in 2011.