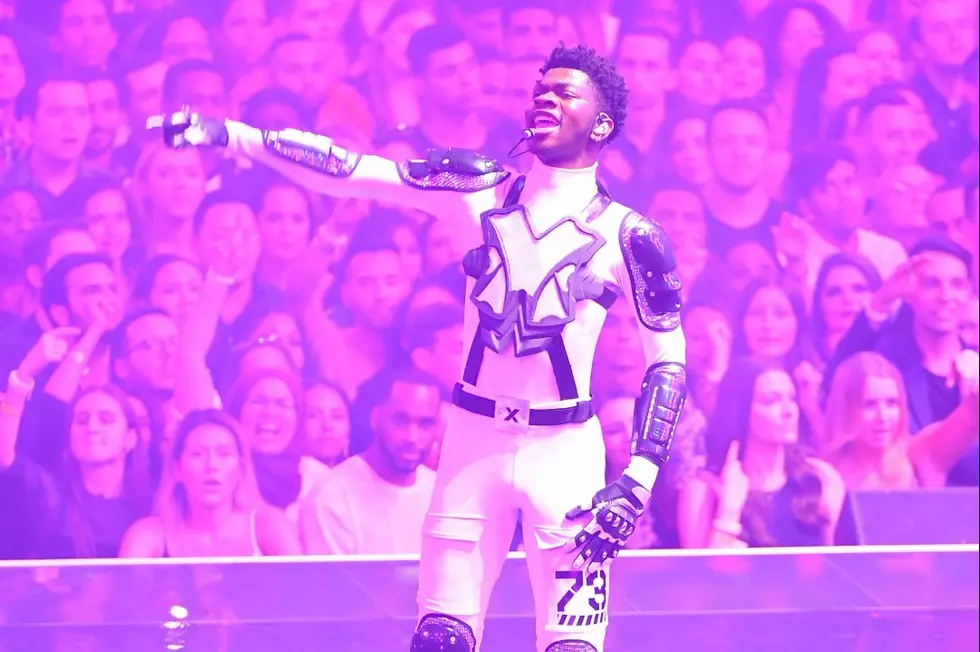 Lil Nas X Brings Futuristic 'Panini' to the VMAs Stage
Noam Galai, Getty Images
Lil Nas X performed at his first MTV Video Music Awards on Monday (Aug. 26), but he didn't deliver the obvious (e.g., his record-breaking hit "Old Town Road."). Rather, he chose to broadcast his second single, the genre-bending (not country) "Panini," instead.
During the opening monologue, the show's host Sebastian Maniscalo joked that Nas brought his horse as his "emotional support animal." Nas seemed to hold his own, however, walking the red carpet looking like a young version of the late icon Prince.
Billy Ray Cyrus introduced Nas to the stage, adding that he always get asked where Nas is when someone recognizes him on the street.
The performance opened with a news broadcast in the year 2079 with the announcement of Nas releasing remix No. 3,162, Nas is also the President of the United States in the video segment. He used a microphone attached to his head so he could bust out dance moves while performing. The production gave a futuristic vibe to the song, utilizing video game elements.
Nas and Cyrus are nominated for the highest award, Video of the Year category, along with seven other nominations.
The 2019 MTV Video Music Awards took place at the Prudential Center in Newark, N. J. and hosted by actor and comedian Sebastian Maniscalco.
7 Great, Not-So-Great and Bad Country and Hip-Hop Collaborations
More From Taste of Country