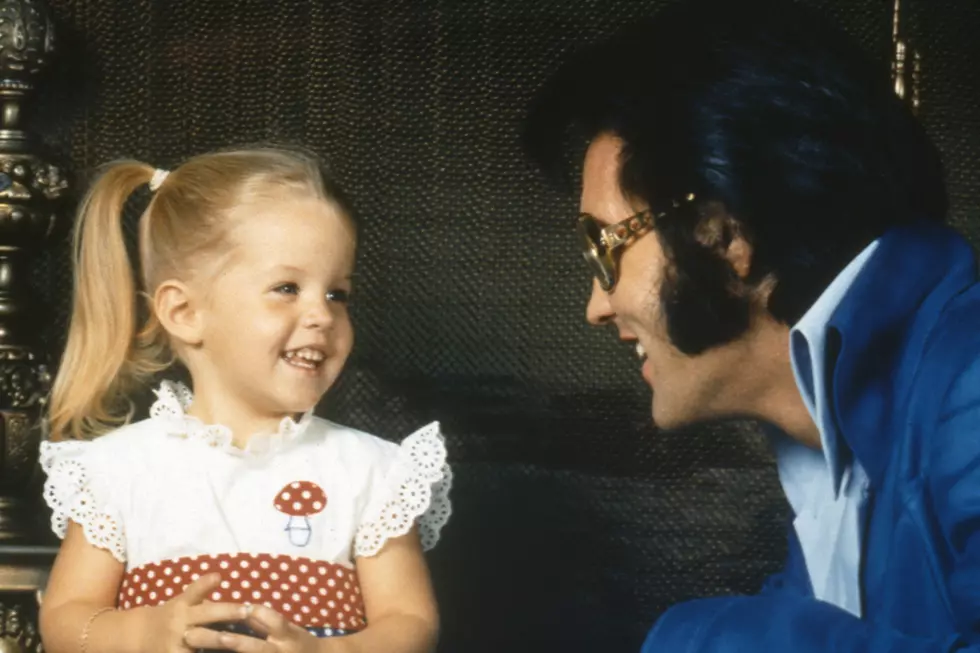 Lisa Marie Presley With Elvis: Rarely Seen Pictures of Father + Daughter
Frank Carroll, Getty Images
Elvis Presley sure loved his baby girl. These rarely seen pictures find the late rock 'n' roller gushing over Lisa Marie Presley, his daughter with wife Priscilla Presley. He's beaming in every single one and she's giving it right back.
Find 10 photos of father and daughter below. Lisa Marie died on Jan. 12, 2023 at age 54 after going into cardiac arrest earlier in the morning. It's not clear what caused her death, but comparisons to Elvis Presley's premature death are inevitable.
He died in 1977 at age 42 after suffering a heart attack. Later, the public learned that his addiction to prescription barbiturates had weakened his heart. Lisa Marie also fell victim to addiction, admitting in 2019 that she got hooked on prescribed opioids and painkillers after giving birth to twin girls in 2008.
Sadly, both singers leave behind young families. Lisa Marie was Elvis Presley's only child, but she gave birth to four children, including son Benjamin Keough who died by suicide in 2020.
Actor Riley Keough, 33, and daughters Finley and Harper (both 14 years old) round out her family. She is also survived by mother Priscilla.
Rarely Seen Pictures of Elvis With Lisa Marie Presley
Lisa Marie Presley was nine years old when her father Elvis Presley died in 1977. This gallery of rarely seen family pictures shows how fond the rock n' roll legend was of his little girl.
On Jan. 12, 54-year-old Lisa Marie Presley
died
after going into cardiac arrest. Like her father, she leaves behind a young family.
Lisa Marie Presley Through the Years
Take a look back at the memorable moments from throughout Lisa Marie Presley's life and career. She died on Jan. 12, 2023 at the age of 54.
More From Taste of Country