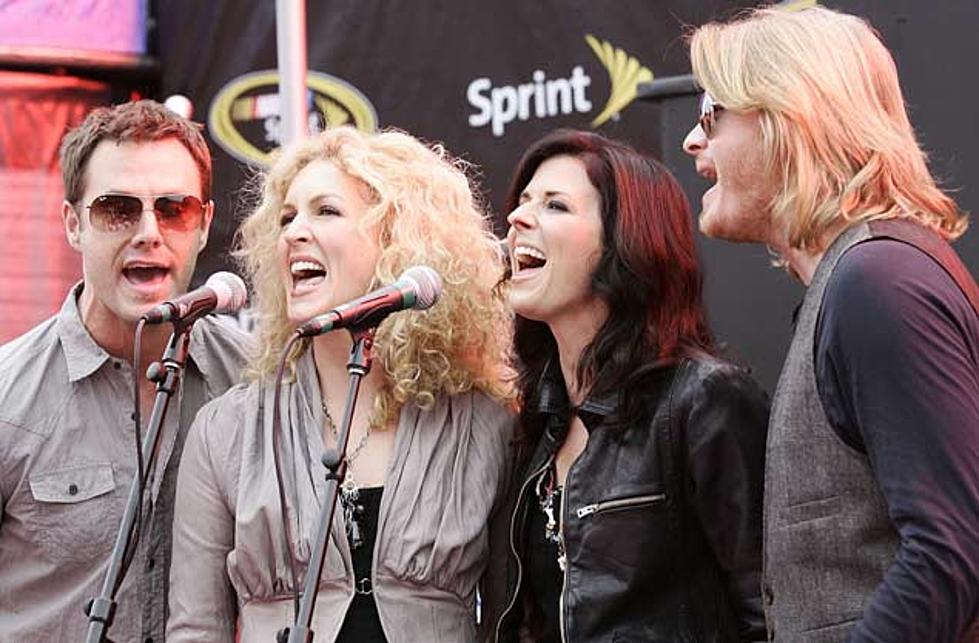 Little Big Town Cover Adele's 'Rolling in the Deep'
The trend of country acts going pop and pop acts going country continues to gain steam, as the former occurred when vocal country collective Little Big Town took a stab at covering Adele's retro soul meets modern pop hit, 'Rolling in the Deep.'
The song is one of the biggest international hits of the the year and has kept the English diva reigning atop the radio and sales charts since '21,' the album on which it's housed, came out. Clearly, the song isn't confined to genre parameters, as it sounds terrific as a modern soul song and in country-styled vocal harmony.
LBT's version is acoustic and percussive, and they lace the song with country flavor and flair by stripping it down instrumentally, only to dress it up with layers upon layers of male/female vocal harmonies. With an acoustic guitar, one drum and four voices, Little Big Town's version of 'Rolling in the Deep' stays true to form and sounds similar. But they succeed in making the song their own, thanks to the new element that is introduced to the song: multiple voices belting out the impassioned lyrics.
We'd venture a guess that the husky-voiced British songstress herself would approve of what LBT did with her song. Little Big Town's rendition is quite literally a front porch version of a massive pop hit, as the band performs the song while standing (and sitting, in the case of the drummer) on the steps of a brick house. It's simple, yet wholly effective. We can't stop watching LBT perform the song.
Watch Little Big Town Perform 'Rolling in the Deep'
More From Taste of Country