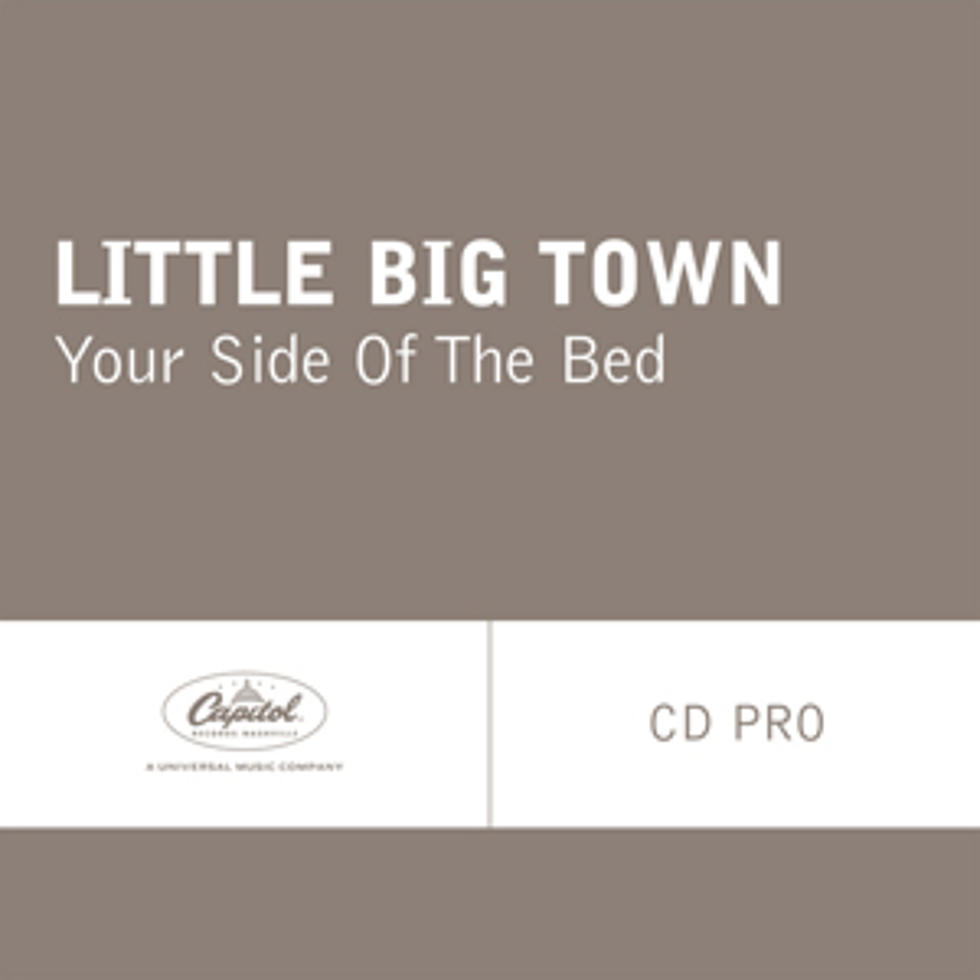 Little Big Town, 'Your Side of the Bed' – Song Review
Capitol Nashville
With 'Your Side of the Bed,' Little Big Town has released as singles the three best songs from one of the best albums of 2012. The emphatic ballad strikes a pitch that resonates deep within any couple that's been married long enough to outrun the honeymoon period. It's almost uncomfortably familiar. 
The soft acoustic and haunting electric guitar intro mirrors the atmosphere of a bedroom weighted down by discontent. It's the chorus that announces the volume of thoughts sealed by pursed lips.
"Tell me how, how'd you get so far away / All we have left are the memories of the love we made / Are you sleepin' with your own regret / On your side of the bed," married LBT members Karen Fairchild and Jimi Westbrook sing with their bandmates. The couple shares lead on the emotional track, their personal connection only adding to an already intimate performance.
"Starin' at the ceiling lying here all alone / I said a prayer for you then I said one of my own / But you don't reach for me when you lie down quietly," Fairchild says to end the first verse. It's a striking vocal performance by all four members of Little Big Town. The group said that one of their session players went as far as to ask if the married duo was doing alright, and it's easy to see why. The icy silence is felt through stereo speakers -- if we were standing beside such a couple, we'd be inclined to walk away.
"Aren't you even gonna make a sound / On your side of the bed / Turn the other way when I turn the lights down / On your side of the bed / Are you lonely like I'm lonely," Little Big Town sing during the bridge.
Perhaps the only flaw is that 'Your Side of the Bed' will strike too deep with some fans, making it difficult to finish. But is this really a flaw in country music? A great performance paired with beautiful production by Jay Joyce makes this song one of the top singles of 2013, hands down.
Listen to Little Big Town, 'Your Side of the Bed'
More From Taste of Country