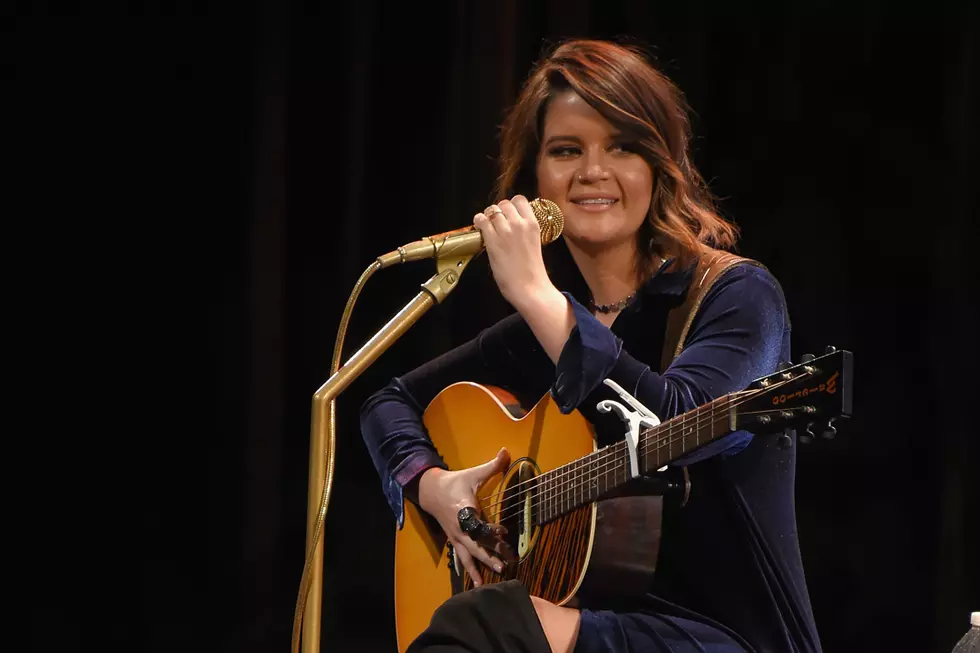 Maren Morris Debuts New Song 'To Hell and Back' From Upcoming Second Album [Listen]
Michael Loccisano, Getty Images
Maren Morris turned to social media on Friday (Oct. 26) to give fans a preview of one of the songs that will appear on her upcoming second album.
The singer re-tweeted a clip first shared by a Twitter account called AllThingsMaren, showing Morris in an acoustic performance of a new song titled "To Hell and Back." Morris quoted from the song's lyrics in re-sharing the performance, writing, "'... a pearl without the pressure wouldn't be a pearl at all.' Went and played a new song from album 2 tonight."
The Grammy, CMA and ACM Award-winning singer-songwriter delivers the new song very simply in the fan-shot video above, accompanying herself on acoustic guitar as she sings an emotional ballad about a love that affords her the freedom to be who she really is.
You've Never Heard Morgan Wallen Quite Like This Before
"You didn't save me / You didn't think I needed saving / You didn't change me / You didn't think I needed changing / My wings are frayed, and what's left of my halo's black / But lucky for me, your kind of loving's been to hell and back / To hell and back," she sings in the chorus.
Morris released her debut album, Hero, in 2016, and she's scored four hits from the album with "My Church," "80s Mercedes," "I Could Use a Love Song" and "Rich." She's also partnered with Zedd and Grey to score a No. 1 pop hit with their collaboration on "The Middle," and she revealed that she was working on her second album in April via social media.
She's been pretty tight-lipped about details for her sophomore effort; the singer has tweeted that the album will include two collaborations, and in an interview, Morris named a string of artists she'd like to collaborate with in the future, including Carrie Underwood, Ed Sheeran and Bruno Mars, but did not confirm any actual collaborations.
See 2018 CMT Artists of the Year Red Carpet Pictures:
More From Taste of Country