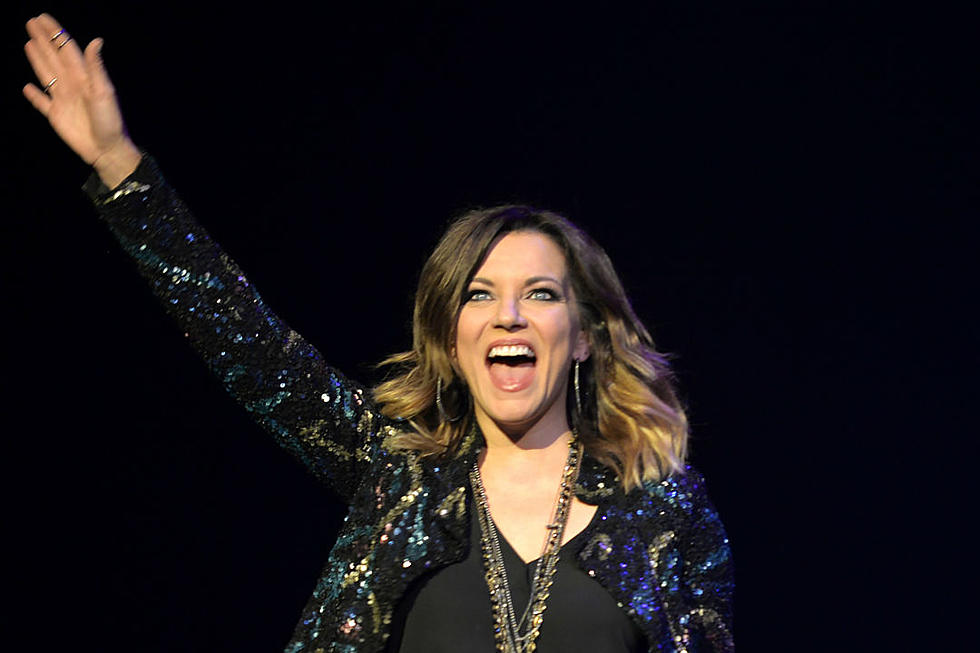 Martina McBride + More Band Against Cancer in Denver [Pictures]
Josh Lowe for Taste of Country
McBride's five-date tour run has come to an end, but not before the 1stBank Center stop. Pope dazzled the crowd with her voice and her sparkly outfit, and Thompson Square were absolutely adorable on the arena stage.
McBride took the stage with "Reckless," the title track from the album she released earlier this year. She also performed fan favorites including "My Baby Loves Me," "Love's the Only House," "Independence Day," "This One's for the Girls" and "Wild Angels." She couldn't leave without doing an encore of "When God Fearin' Women Get the Blues," "Two More Bottles of Wine" and a fun cover of "Hit Me With Your Best Shot."
A portion of the proceeds from these shows went to the Sarah Cannon Fund at Leukemia and Lymphoma Society, as well as Be the Match. McBride is a longtime supporter not just of cancer research, but of a number of other worthy charities.
Country Stars Who Have Been Touched by Cancer
Martina McBride: Still Bold, Still Reckless
More From Taste of Country