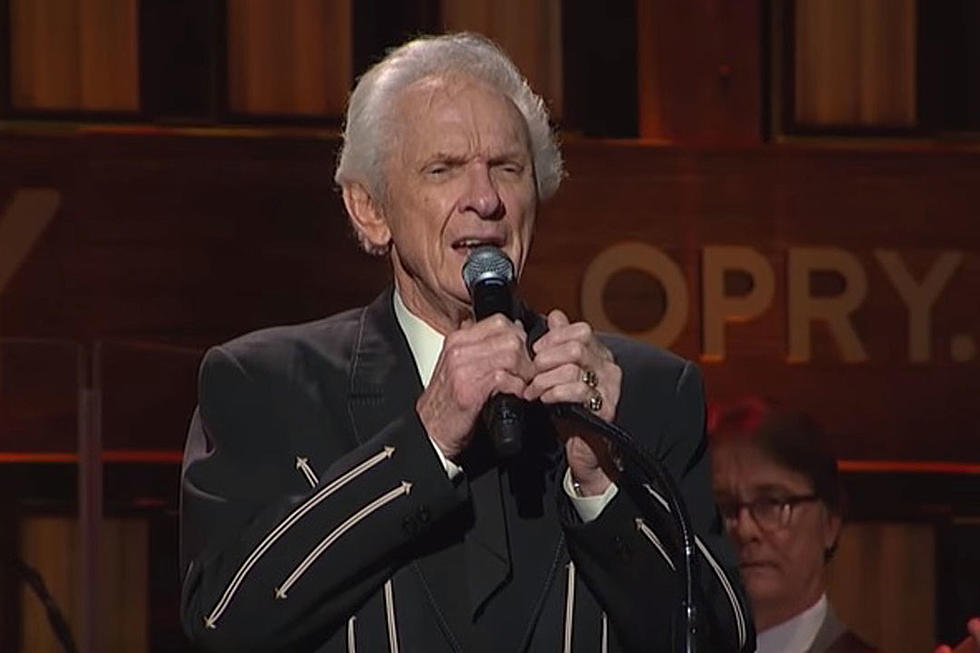 Watch Mel Tillis' Final Opry Performance
Grand Ole Opry, YouTube
Mel Tillis died on Nov. 19, 2017 after a long battle with his health. The singer, actor and entertainer was a frequent staple at the Grand Ole Opry over the years, and a new video shared by the institution shows the country legend's last performance on the famed stage.
On December 11, 2015, Tillis performed his 1970 hit "The Arms of a Fool" at the Opry with special guest Eddie Stubbs on fiddle. Backed by the Opry band and two additional fiddle players, it would become the singer's last performance on the Opry stage. Vince Gill served as the evening's announcer, and following Tillis' spirited performance, Gill complimented the country great.
"Hall of Famer, Mel Tillis everybody," Gill said as Tillis walked off the stage. "What a good man. One of the greats!"
Tillis was indeed one of the musical greats. In addition to being an entertainer, Tillis was well known as a skilled songwriter who wrote hits for Brenda Lee, Ray Price, and Kenny Rogers and the First Edition including the latter's classic, "Ruby, Don't Take Your Love to Town." The CMA named him its Entertainer of the Year in 1976 and he also went on to act in a number of films, including Every Which Way But Loose with Clint Eastwood, The Cannonball Run I and II and Smokey and the Bandit I and II with Burt Reynolds, the Western parody The Villain, and Uphill all the Way with Roy Clark, among others.
More Country Artists Who've Died in 2017
More From Taste of Country