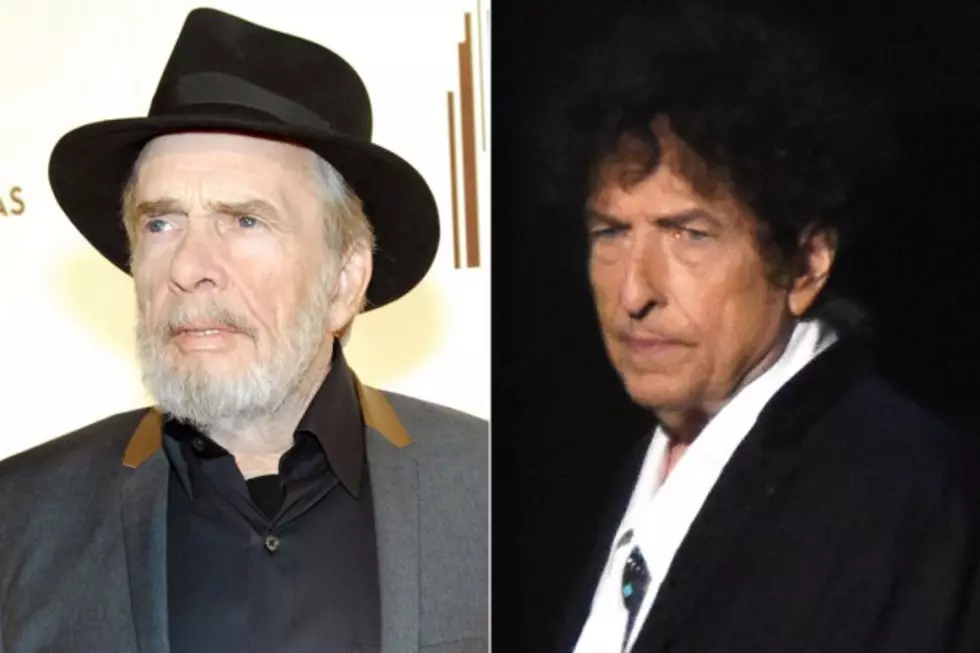 Merle Haggard Responds to Bob Dylan's Diss
Bryan Steffy / Frazer Harrison, Getty Images
Bob Dylan named names when talking about people who didn't give him the respect he thought he deserved several decades ago. Merle Haggard says he's wrong.
During his MusiCares Person of the Year acceptance speech, Dylan took aim at two country stars, Haggard and Tom T. Hall. He also took shots at songwriters Leiber and Stoller, Atlantic Records founder Ahmet Ertegun and a relatively unheard of British soul singer.
On Saturday, Haggard disputed Dylan's notion that he didn't have a fan in the country legend:
During his lengthy speech, Dylan seemed to go out of his way to call out Hall, a well-known singer and songwriter in the 1970s and early '80s. He referred to one of Hall's songs as "over-cooked" and suggested the emergence of songwriters like Kris Kristofferson may "have sent him to the crazy house."
Thus far, Hall has not responded. Last month, the singer's wife -- popular songwriter Dixie Hall -- died at the age of 80.
Quit Complaining About Modern Country Music
More From Taste of Country