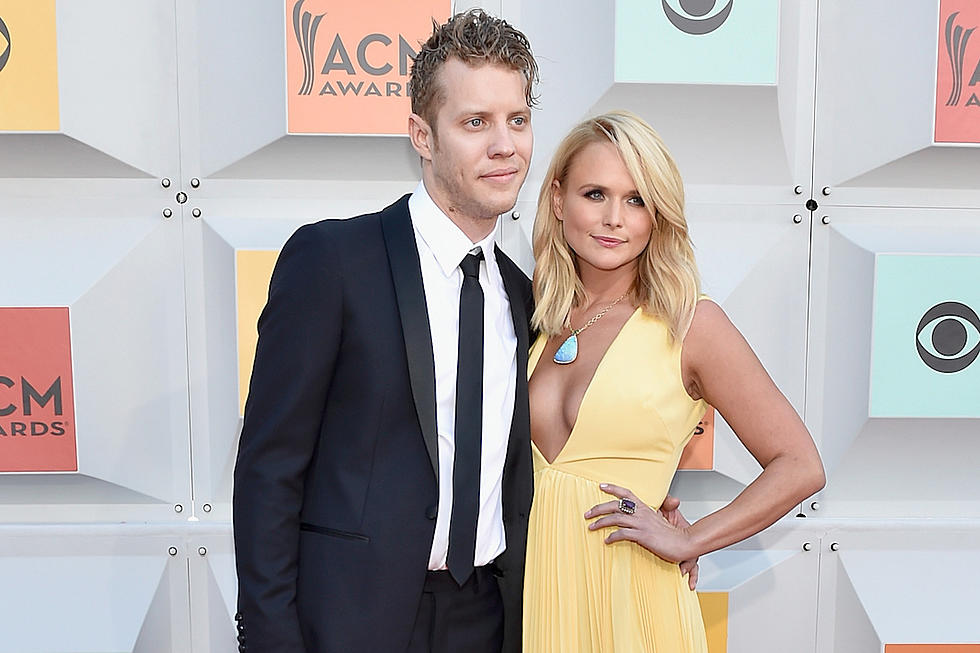 Miranda Lambert and Anderson East Spend a Day Off Together Being Cute
David Becker, Getty Images
"You get a line N' I'll get a pole, honey," Anderson East writes alongside a photo posted to Instagram on Wednesday. Taken by Miranda Lambert, the picture shows East in the water fishing and enjoying some downtime
Later, the couple cooked up a nice, romantic dinner, according to Lambert's Instagram account. It appears the singers enjoyed a healthy dinner of chicken and rice, as well as a bottle of Lambert's own Red 55 Cabernet Sauvignon from her line of wines.
"Farm life #healthydinner #wine=grapes #red55winery #RedRedWine #chicken&rice&everythingnice #dayoff," she writes as the caption of a photo of their plates.
East and Lambert met at one of his concerts when a friend of hers introduced the two singers to each other. In January, Lambert confirmed that they are dating with an adorable photo of the two getting cozy to one another on a couch underneath a blanket. Months later, they walked the red carpet together at the ACM Awards in Las Vegas.
Lambert is currently hard at work on a new album. She said since moving from Oklahoma to Nashville, she's had much more opportunity to write.
"I've really worked since last summer just writing and recording, so no one is more excited than me to have the next thing come through and show off what I've been doing," she told reporters at 2016 CMA Music Festival in Nashville on June 9 (quote via Rolling Stone Country). "I know I've kind of been 'not around,' but I've been around. I'm getting really close, and hopefully by mid-summer we'll have some new music people can hear."
Miranda and Her Boyfriend Sing "Always Be My Baby" Together
See Pics of Miranda and Anderson Together at the ACMs
More From Taste of Country