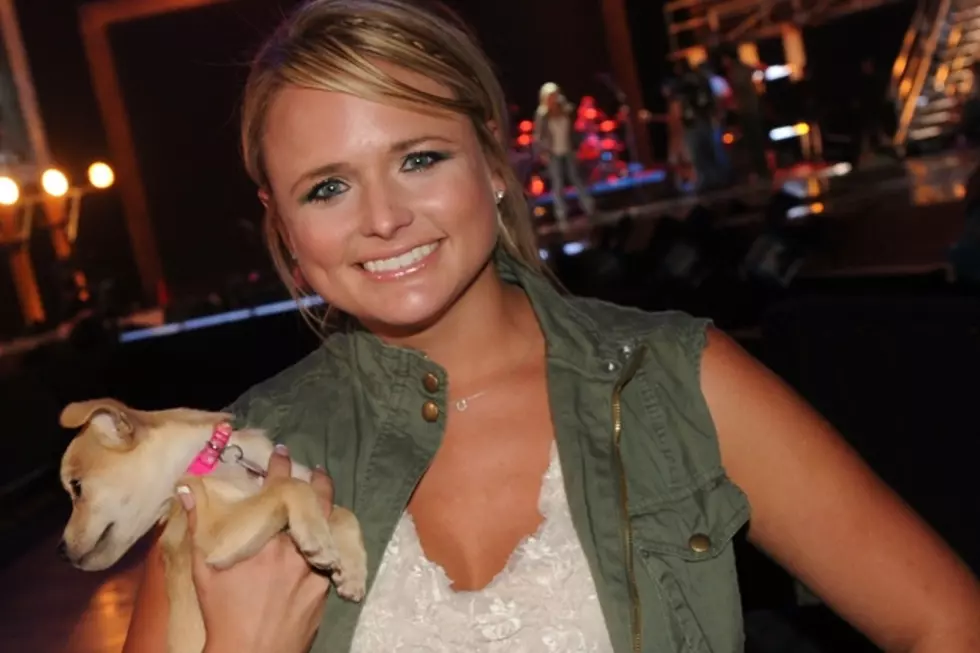 There Is Always Room for One More Dog at Miranda Lambert's House
Rick Diamond/Getty Images for CMT
Miranda Lambert is the epitome of a dog lover. The singer knows that the animals make life better, so why have just one when you can have half a dozen?
Lambert is a pup mom to six lucky dogs now (along with pup dad Blake Shelton). Waylon, Bellamy, Cher, Delta Dawn, Jessi and Black Betty all call the stars' house their home, and we wouldn't be surprised if she added another to their growing family.
"I have a little plaque in my house that says: 'There is always room for one more dog,'" the star tells People. Clearly, it's a message she lives by.
Lambert began her MuttNation Foundation to help rescue abandoned dogs. She got the idea after saving a dog named Delilah, her very first shelter dog. "I started the foundation in 2009 along with my mom and two other board members, with the mission of raising funds to help dogs and shelters," she explains.
Lambert recently stepped in to salvage an animal shelter in her hometown of Tishomingo, Okla., and with help from dog food brand Pedigree is doing great things to keep pooches happy.
"It's a great partnership, because we seem to have the same goals: making shelters a better place for animals until they find their forever home," she says. "The Pedigree Feeding Project has provided over 20 million pounds of food to shelters since 2008! The better food they eat the better the look and feel. And that means a great chance of adoption."
To keep Shelton agreeable when she brings home a new dog, Lambert has tried naming them after things 'The Voice' coach loves.
"Bellamy is the last one I adopted," Lambert says. "My husband loves the Bellamy Brothers, so I figured naming him that might soften the blow of a sixth puppy!"
Hey, it seems to have worked!
Miranda Lambert Reveals Her Ringtone for Blake Shelton
More From Taste of Country