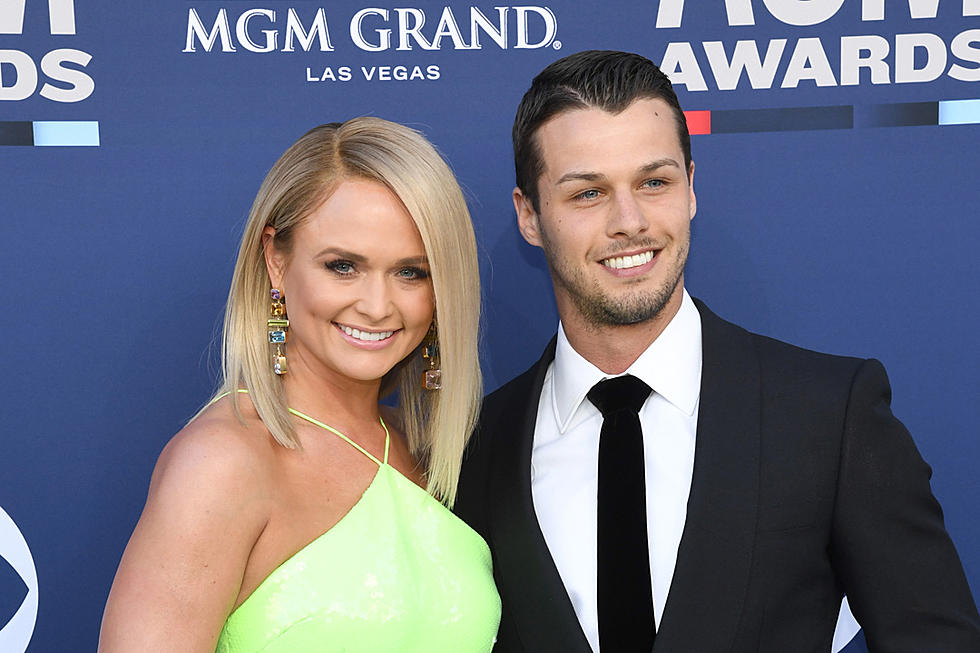 Miranda Lambert's Husband, Brendan McLoughlin, Takes Leave of Absence From NYPD
Ethan Miller, Getty Images
Miranda Lambert's husband, NYPD officer Brendan McLoughlin, has taken a leave of absence from his job on the police force.
People confirmed the news with a spokesperson for the NYPD's Office of the Deputy Commissioner Public Information, who states, "Police Officer Brendan McLoughlin is on an authorized leave of absence."
The rep was unable to get into McLoughlin's reasons for taking a leave, but clarified that there any number of scenarios in which that might take place, many based around personal reasons.
"The Department has rules and procedures governing leaves of absence by members of the service and complies with applicable law," the NYPD rep adds.
See Miranda Lambert and Brendan McLoughlin on the ACM Red Carpet
Lambert has just released a new single, "It All Comes Out in the Wash," and she has confirmed that she's turned her upcoming album in to her label and hopes for it to be released as soon as possible. She's set to embark on her 2019 Roadside Bars & Pink Guitars Tour on Sept. 1, and it's not clear whether McLoughlin might be joining her on the road during his leave of absence.
Lambert stunned her fans and the country music world in February when she dropped the news online that she had secretly married McLoughlin in January. It was the first fans even knew that she had a new man in her life. The couple met just months before in November of 2018, when Lambert performed on Good Morning America with Pistol Annies and he was working security in the area of Times Square, where the show is filmed.
Lambert joked in a recent interview with Chicago radio station US99 that she would never be allowed to take a long break again, "because I get married and do weird s--t."
The day before dropping her new single, Lambert turned to social media to share a photo of McLoughlin doing laundry shirtless, writing, "House husband shirtless promo vol 1."
What Inspired Miranda Lambert's New Single?
See Inside Miranda Lambert's Amazing Rural Estate
More From Taste of Country