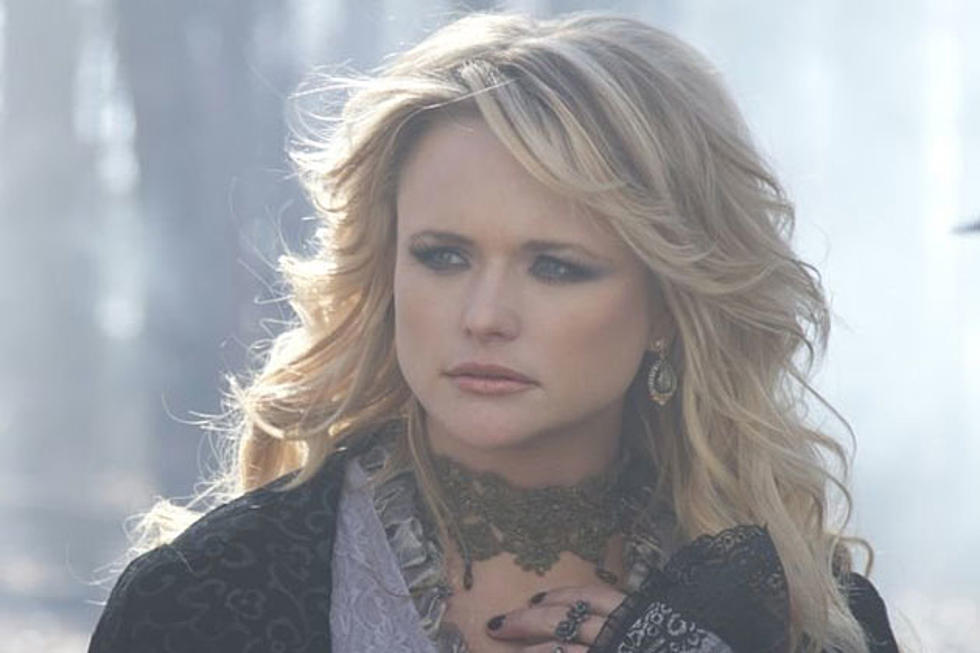 Miranda Lambert Breaks Down in Emotional New 'Over You' Video
It'd be best to have a few tissues handy before watching this new video for Miranda Lambert's current hit song, 'Over You.' The country singer hinted in a behind-the-scenes clip that her emotions were raw before and during the filming. A number of personal losses were still casting their shadow, and if the tears she sheds  aren't real, she should head to Hollywood.
The early 20th century costuming sends the viewer back in time to perhaps recall someone he or she has lost and misses dearly. The song was inspired by the death of Blake Shelton's brother Richie, but that story is only overtly told near the end. Instead, director Trey Fanjoy uses a gallant white steed and two young boys -- brothers perhaps -- to tell the story in just a few frames.
It's tragic when early in the clip one brother rounds an old oak tree in the winter forest to find his playmate gone forever. The horse is his spirit, or the spirit of anyone who's passed on from this world. Lambert mostly walks across the dead leaves singing and holding a black parasol until the song's final chorus, when she spins around and comes to terms with her emotions. Fanjoy captures it all brilliantly, never pouring a detail on too heavy.
Watch Miranda Lambert's 'Over You' Video
More From Taste of Country