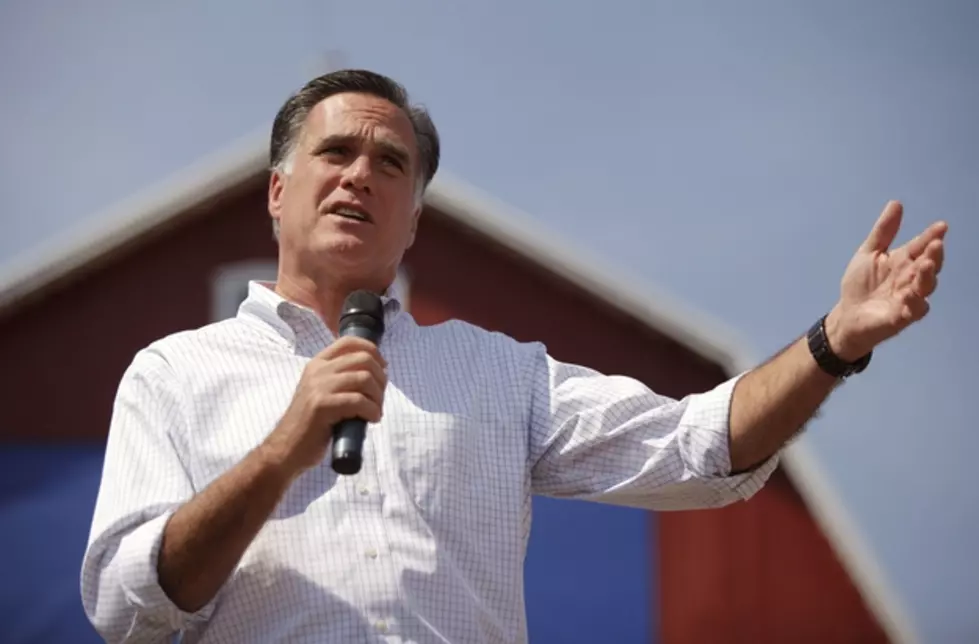 Mitt Romney Names Toby Keith, Kenny Chesney as Favorite Artists
Mitt Romney is an avid country music fan, it seems. In a new interview, the Republican presidential hopeful revealed some of the acts he'd like to have perform at the White House -- and the country genre dominates his imaginary concert.
While his wife Ann's playlist leans toward jazz, rock, pop and classical music, the presumptive Republican nominee lists country acts like Kenny Chesney, Toby Keith, Garth Brooks and Alabama among his favorites. Romney's list also includes rock acts like Aerosmith and the Beach Boys, as well as the Killers, whose lead singer is a fellow Mormon.
Though he'd love to invite those musicians to the White House if he wins in November, Romney acknowledges some of them might not be as enthusiastic. "These are not all Republicans, by the way," he notes. "Some may turn us down."
Alabama frontman Randy Owen is slated to perform at the Republican National Convention next Tuesday, while Kenny Chesney has said that he prefers to keep his political affiliation private. Toby Keith is a former Democrat who re-registered as an Independent in 2008. He has been all over the map politically, standing with President Obama on some issues, while endorsing Rick Perry and conversely defending same-sex marriage. Garth Brooks has been outspoken in his support of President Obama, but has also said that the country needs to move past the divide between Democrats and Republicans.
More From Taste of Country