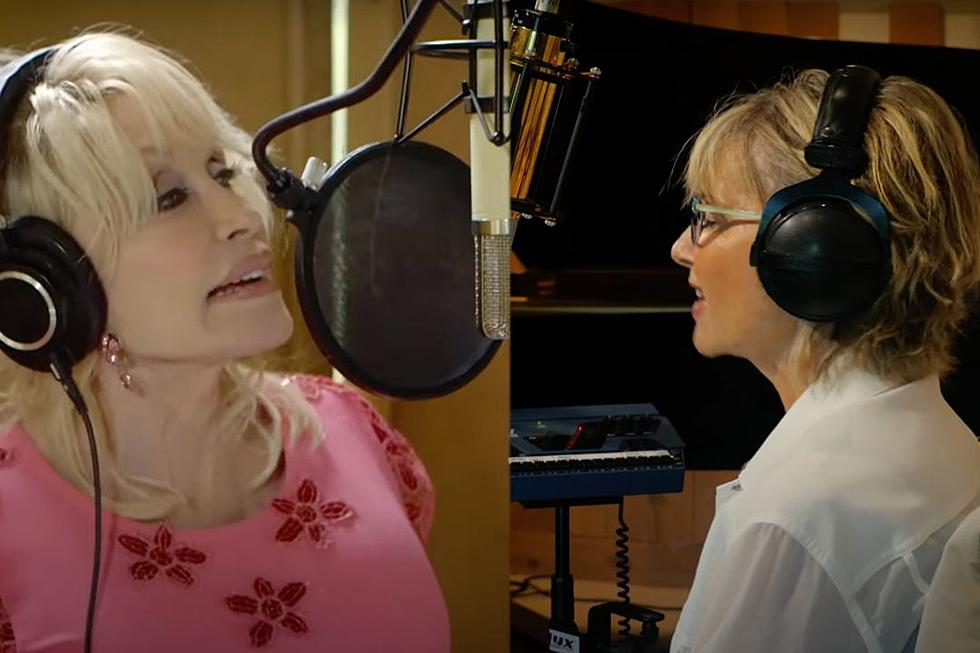 Olivia Newton-John Sings 'Jolene' With Dolly Parton in Her Final Music Video [Watch]
YouTube
Olivia Newton-John died at the age of 73 on Aug. 8, 2022, but she recorded one final album, Just the Two of Us: The Duets Collection, before her passing. The album includes a duet version of "Jolene" with Dolly Parton, and the two artists also starred in a music video, which would turn out to be Newton-John's last.
The song and the video serve as a lasting testament to Newton-John and Parton's friendship, which began when the Grease actress won the 1974 CMA Award for Female Vocalist of the Year. Newton-John hailed Parton as a supportive person in her early career in Nashville, and she even recorded version of "Jolene" in 1976 to show her respect. The new version, however, finds both women joining together in beautiful harmony.
The video opens with a message from Parton.
"We've kind of always stayed close through the years, and I am just so proud to be a part of this duet project that she's doing," Parton says of Newton-John. "We're singing one of my all-time favorites that I've written called 'Jolene' and she says it's one of her favorites, so why not just do a duet on our favorite."
Newton-John also shares a message at the top of the video, saying she has "always wanted" to sing with Parton.
The two then dive into the tune while the video shows footage of the both of them recording in the studio. The ladies bring a new feel to the song while keeping its traditional integrity. Newton-John begins the tune by singing the first verse and chorus, while Parton provides background harmony. Parton takes on the second verse solo and the two then sing the chorus together, with Parton repeating each "Jolene" as Newton-John sings them.
The end of the song features a twist on the original. Newton-John continuously sings "Jolene" while hitting high notes in her voice and Parton sings words from the verses. They sing one final "Jolene" together before the song ends.
In a press release, Parton commented further on her friendship with Newton-John, saying that her first memory of the legendary singer was hearing her hit, "Let Me Be There," and she has "loved her ever since."
"We had many occasions that we got to share together, either backstage or performing on the same shows, and I loved every moment that I ever got to spend with her," Parton says. "I've always been inspired by her grit, tenderness, willingness and determination."
"My last memory of Olivia was when I sang with her on my song 'Jolene' which she recorded for an album not so very long ago," she adds. "I cannot wait to hear that album and Olivia may you rest in peace. You left a spot that no one else will ever fill."
Newton-John also shared a statement about her friendship with Parton, saying, "She was always there for me and what she did for me early on in my career in Nashville is something I will never forget."
Just the Two of Us: The Duets Collection is set for release on both vinyl and CD on May 5, and it will feature duets with Mariah Carey, Michael McDonald, John Travolta, Barry Gibb, Vanessa Amorossi, Jon Secada, Newton-John's daughter Chloe Lattanzi and more.
A global memorial service for Newton-John will take place Feb. 26 in Melbourne, Australia, and air via live streaming around the world.
In Memoriam: Country Stars Who Have Died in 2022
May they rest in peace ...
More From Taste of Country