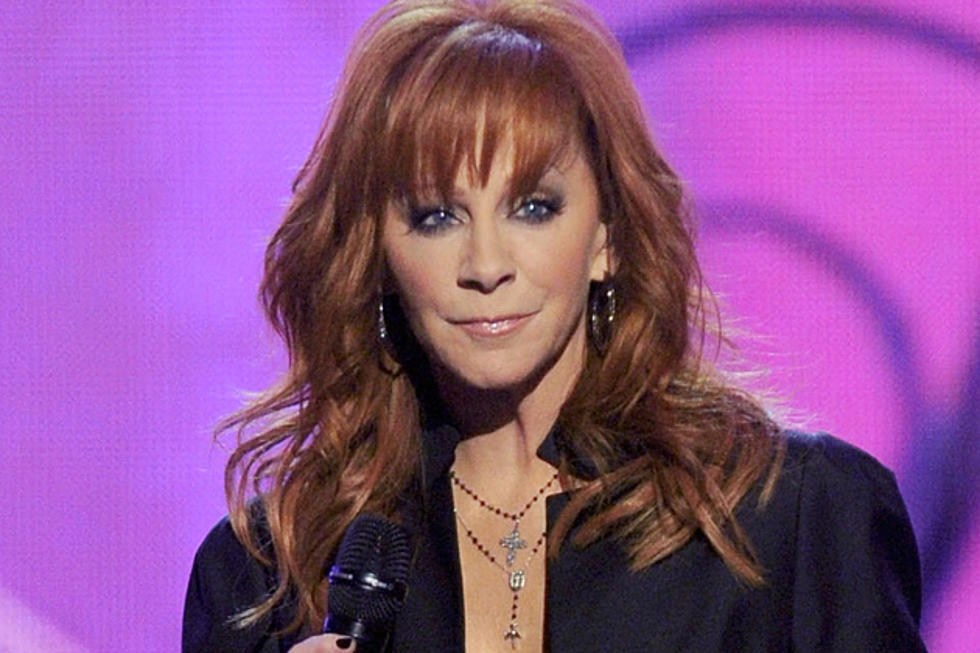 Reba McEntire Death Hoax Spreads
Reba McEntire is the latest celebrity to fall victim to a death hoax that's spreading like wildfire on the web. The alleged news of her death has circulated so quickly that 'Reba McEntire' became the No. 1 trending search topic on Google late Monday evening (Jan. 30). Her latest Facebook wall update has been flooded with desperate comments from fans hoping and praying that a report that the singer had fallen to her death while climbing a mountain on an Austrian movie set is untrue.
With a little further investigation, those claims of Reba McEntire being dead can seemingly be shot down.
The web posting that has been circulating about Reba's "death" refers to her as an "actress," when she is best known as a singer -- which feels like the first sign that this news isn't accurate. The fact that McEntire's publicist, management team and record label haven't issued a statement also arouses suspicion about the validity of the story. McEntire's Facebook and Twitter accounts have both been active today, which wouldn't be expected from someone who is, well, not alive.
The text of the alleged death report reads:
Actress Reba Mcentire died while filming a movie in Kitzbühel, Austria early this morning - January 30, 2012

Preliminary reports from Austrian Police officials indicate that the actress fell more than 100 feet to her death in a remote area of the Hahnenkamm mountains while on-set during the filming of a movie. Specific details are not yet available.

The accident occurred at approximately 4:30 a.m. (UTC/GMT +12).

Additional details and information will be forthcoming.
All one needs to do is scroll to the bottom of the website where this rumor is posted, where the fine print disclaimer reveals that the story is a complete and total fabrication.
The disclaimer on the website with the Reba McEntire death report states:
about this web site. FAKE... THIS STORY IS 100% FAKE! this is an entertainment website, and this is a totally fake article based on zero truth and is a complete work of fiction for entertainment purposes! this story was dynamically generated using a generic 'template' and is not factual. Any reference to specific individuals has been 100% fabricated by web site visitors who have created fake stories by entering a name into a blank 'non-specific' template for the purpose of entertainment. For sub-domain info, name removal requests and additional use restrictions: FakeAWish.com
In other words, it seems that a death hoax about Reba McEntire was generated for entertainment purposes. It's unfortunate that McEntire and her fans have had to deal with the malicious, false rumors.
More From Taste of Country