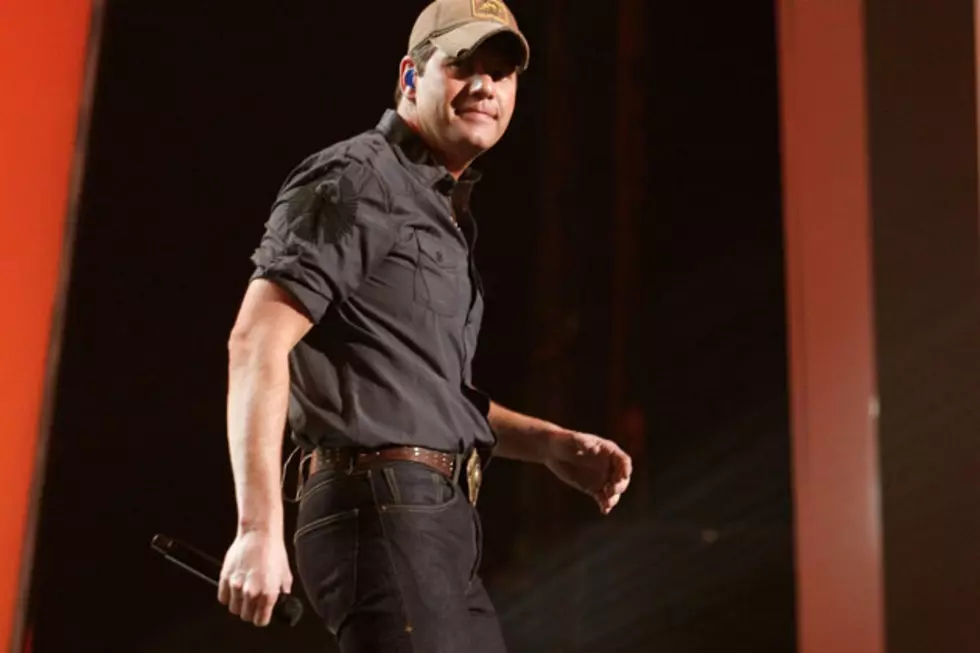 Rodney Atkins Says 'Every Day Is Brighter' Thanks to Fans' Prayers During Divorce
The past several months have been quite challenging for Rodney Atkins, as he continues to go through a highly-publicized divorce with his soon-to-be ex-wife, Tammy Jo. Atkins filed for divorce after 13 years of marriage following a late-night argument which ended on a very sour note -- with Atkins getting arrested. His wife made serious allegations against him, claiming domestic abuse, though the singer has since been cleared of all charges.
Fans have continuously kept Atkins -- and especially his 10-year-old son, Elijah -- in their thoughts and prayers over the past four months since his arrest, and the singer says all the support has not gone unnoticed. "It's been a time that I can definitely feel people praying for my family," Atkins tells Taste of Country. "I had no idea the support and the love that was out there from people. It's carried me through the darkest times. It's amazing when I sing 'Going Through Hell' and I realize that's going to happen again with something else. I think God always has a plan. God puts situations in your life [that make you think] it's something you can't get through, but because of the support system around you, you do. It's been amazing. With what I've been through, I just pray to do the right thing and say the right thing, and if I don't know the right words, God will put them in my mouth. [If I] take the high road, the right thing will happen."
And at the end of the day, Atkins continues to live his life on a positive note for the sake of his son, who undoubtedly looks up to him. "I will never say anything derogatory or go down that road of being derogatory [when it comes to Tammy]," Atkins says, adding that his little boy is keeping a normal life and will play little league baseball this spring. "I'm not going to do that ... that's Elijah's mom."
Throughout the media frenzy surrounding his divorce, fans have continued to request Atkins' songs, buy his albums, and most importantly, support him with concern and love out on the road. "I just cherish every second and every single person that comes up on the road, no matter where I'm at," he says. "They know I'm me ... they know who I am … they know the songs. That's me. For folks withholding judgment with all this stuff going by, they've been unbelievable. Someone carried me through this, and every day's brighter [because of] the prayers and the faith. I'm doing great ... definitely."
Next up for Atkins is joining the 2012 Country Throwdown Tour, which is set to kick off May 18 in Gulfport, Miss. Click here for a full list of those dates, as well as Atkins solo dates throughout the year.