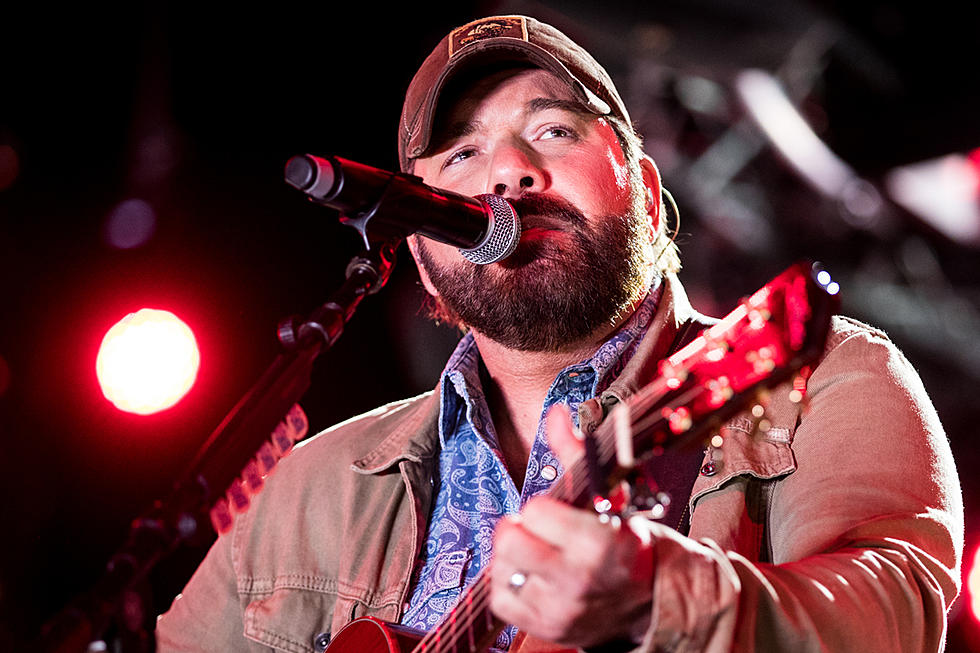 Rodney Atkins' Lung Infection Is Worse Than He'd Hoped
Rich Fury, Getty Images
Rodney Atkins says he's heartbroken to have to shut down his tour to treat a lung infection that's been nagging him for weeks.
The singer had to cancel his appearance at Friday night's (Oct. 6) Hall of Fame Block Party in Stillwater, Okla., as well as a show scheduled at the Pace Center in Parker, Colo., on Saturday (Oct. 7). A note on social media indicates that he's going to do his best to make it right for fans.
"Please accept my sincere apology for any disappointment or frustration this may have caused," Atkins says.
The issue, Atkins explains, is a lung infection that started several weeks ago. The "Farmer's Daughter" hitmaker says he's been trying to play through it, but his doctor told him to shut it down and rest. The next date on his calendar isn't until Nov. 4 in Florida. He has just two dates remaining on his 2023 tour itinerary.
Atkins has six career No. 1 hits on the Billboard Country Airplay chart, starting with "If You're Going Through Hell" in 2006.
His last radio hit was "Caught Up in the Country," a Top 25 single from 2018-19.
He tours with wife Rose Falcon, and together the pair have recorded and booked shows as duo Rod + Rose.
Related: Which Rodney Atkins Song Was Inspired by His Son?
Oklahoma State University (the site of Friday night's show) took the news in stride, tweeting, "Sending you all the best from Cowboy country, Rodney. Get well soon!" The concert and festivities were to surround Friday's football game against Kansas State.
A lung infection, while scary sounding, is usually treatable. Medical News Today says kids and older adults are most at risk. Pneumonia is a kind of lung infection.
R.I.P.: 27 Country Singers and Songwriters Who Died Too Soon
These country singers had so much more to give. See 27 country singers who died much too soon: Keith Whitley, Mindy McCready, Troy Gentry and more.
26 Country Songs Inspired By An Artist's Child
Country music is all about the most important parts of life -- love, heartbreak, faith and hard work -- so it's no surprise that parenthood is a source of inspiration for a whole lot of country songs. Full of parental advice and heartfelt messages of unconditional love, these songs are priceless gifts to the children who inspire them. But it's not just the kids that benefit: The country fans who love these songs can relate with their own experiences of parenthood, and even share them with their own beloved children.
Gallery Credit: Carena Liptak
More From Taste of Country