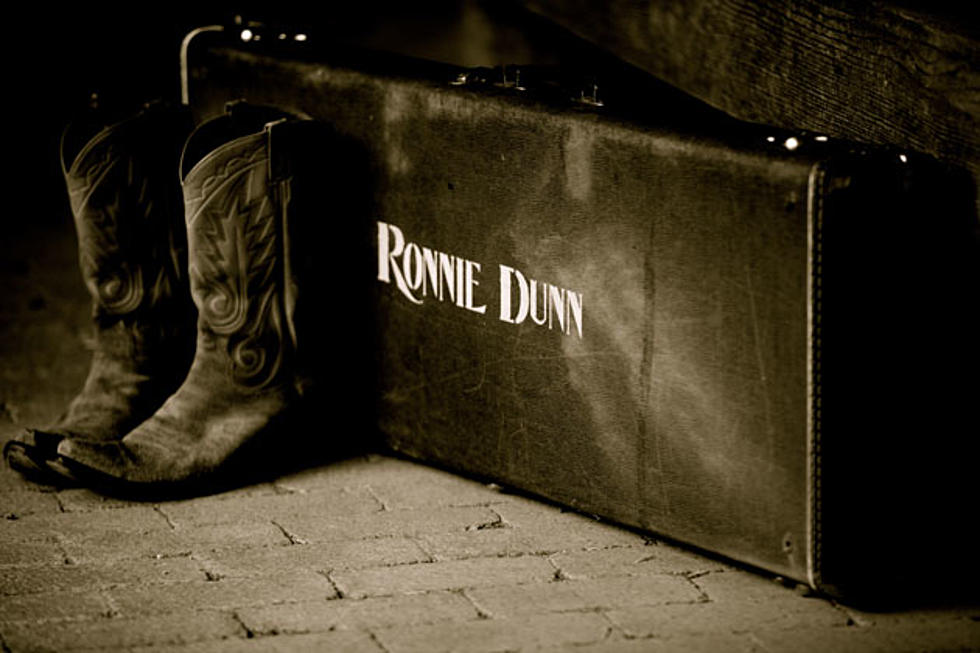 Ronnie Dunn's Country This: Going Digital and the Future of Terrestrial Radio
Ronnie Dunn
Ronnie Dunn is a country music legend with nearly as many awards under his belt as road miles. Twice a month he'll provide his thoughts on country music, the music industry, or life as he sees it in a feature called Ronnie Dunn's Country This, exclusively on Taste of Country.
I bought a 1956 Chevy pickup truck a few months ago. I had to have it. It looked killer! I had to update the sound system, and I did -- it sounded like I was in the recording studio, but it rode like a wagon, floated all over the road and the spark plugs fouled every other time that I drove, so I got rid of it. It made me realize how far the advancement of the automobile has come.
I'm going all digital. It's just too easy, and most of the other things on the business front of music are out of control because we're in a frenzied stage of retooling the system. The old way isn't worth the hassle. I'm not going to ask or work mainstream radio anymore. They say that they need a bridge so that they can navigate the change. This is what the music business tried to do, and they failed miserably.
A very close and wise and successful friend asked me yesterday, "Do you want to win awards and be famous with your new venture or, do you want to make more money? What are your goals?" I told him that nothing is more fun on Earth than playing music to live audiences. I told him that I wanted to help redefine the music business. To do that, you have to buck the current system and expose the flaws and injustices. There is an old saying: "pioneers get the arrows, settlers get the land."
Are you reading about this Pandora thing? You should Google it. They're being accused of royalty manipulation. They survive off of playing music … wait, no they don't. They survive by getting lots of people to listen to artists' music, then sell advertising.
Spotify is a streaming (digital) entity, and the stories that I'm reading about it are scary when you look under the rock.
Whew ... what is radio going to look like as it converts to streaming?
Now, here comes terrestrial radio. They're working overtime to convert to streaming. The current system isn't working, and they admit it. They're cutting deals with major record labels as I write this. By doing so, they reduce their overhead. Sounds like the world in general, doesn't it?
I say go artist direct … more about that later. Coming soon!
Peace, Love and Country Music,
Ronnie Dunn
#kissyouthere #countrythis
Ronnie Dunn was part of Brooks and Dunn for more than 20 years before embarking into a solo career in 2011. As a duo, Brooks and Dunn won more CMA and ACM Awards than any other act in country music history, including four Entertainer of the Year awards. Dunn is currently working on a new album, the follow-up to the 2011 self-titled project that featured the Grammy-nominated single 'Cost of Livin" (buy it here). His new single is called 'Kiss You There' (buy it here). All opinions expressed here are that of Ronnie Dunn himself.