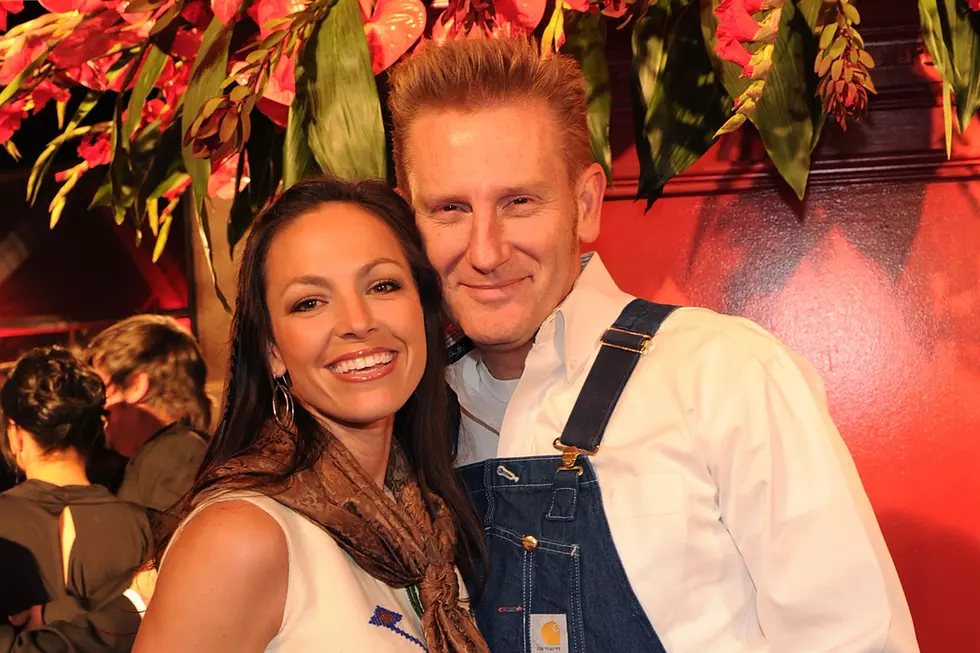 Rory Feek Will Not Continue Performing and Singing Without Joey Feek
Rick Diamond, Getty Images for BMI
When Joey + Rory release their new album, Hymns That Are Important to Us, it will be the last time fans get to hear them sing not only together, but apart.
Joey was diagnosed with Stage 4 cancer in June of 2015, and after a courageous battle, she opted to discontinue her treatments after doctors told her there was nothing more they could do. She is in hospice care in her hometown of Alexandria, Ind. as she approaches the end of her life, and Rory recently wrote in his blog, This Life I Live, that he has accepted the fact that his wife is going to die.
Feek was already an established hit songwriter before the couple met, and only began singing and performing in public after he and his wife formed their duo. In a new interview, he reveals that he will not continue after she's gone.
"This is the last record that Joey and I will ever get to make and the last songs we'll ever get to sing together," he tells Entertainment Tonight. "I have no desire to go on singing or performing without her."
Feek reveals the duo will release a new DVD shortly after the album emerges.
"It's a live concert Joey and I filmed in September at our farm, and also interviews we did with Bill Gaither in October. Joey was still going through chemo and radiation as we recorded them, so it was hard on her. But she just kept smiling and pushed through it because this project is so important to her," he states.
"I sat beside Joey's bed and watched the final edit of the DVD with her a couple of weeks ago," he adds. "We were both moved to tears. It's very special."
The album will serve not only as a final farewell to the couple's fans, but as a special keepsake for their not-quite-2-year-old daughter, Indiana, who was born with Down Syndrome.
"Her mama rocked her to sleep singing them and has even taught Indy how to sing along with sign language on 'Jesus Loves Me,'" Rory shares. "Joey singing these songs is a big part of Indy's life so far, and I know that these songs will go on to be very important to her as she grows up and is able to hear Joey still singing them to her when we play the album."
Country Stars Who've Been Touched by Cancer
More From Taste of Country