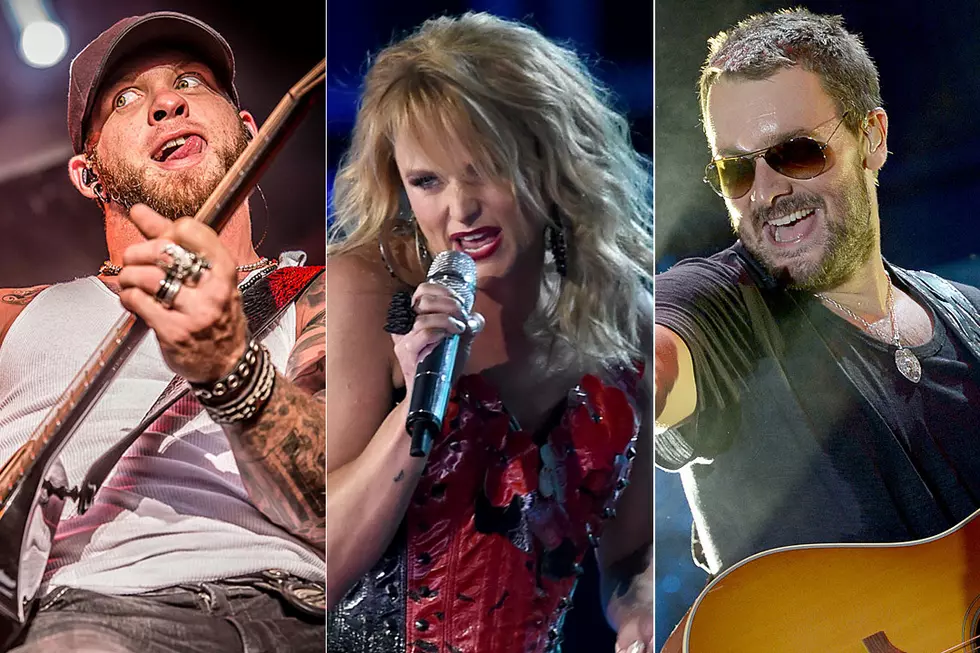 10 Scary Country Celebrities Who Actually Aren't at All
Rick Diamond / Ethan Miller, Getty Images / Joshua Timmermans for ToC Fest
Maybe it's the tattoos, the scowls or the brass knuckle microphone grip ... or maybe it's the dark sunglasses? Maybe it's the nature of these 10 scary country singers' songs that make them so intimidating. Maybe they're just misunderstood?
Sure, some celebrities are unapologetically terrifying. Hank Williams Jr. fits nicely into that category, but who else? This list of 10 Scary Country Celebrities Who Actually Aren't at All makes a case for keeping nine men and women off this list. As for No. 10? Well, we got nothing — but at least we're not the only ones whose knees shake when he walks by!
Brantley Gilbert, Eric Church and Kip Moore make the modern-day scary list, and we didn't forget about the women. Miranda Lambert can be terrifying, but she's not the only country girl to stay on the right side of.
10 Scary Country Singers Who Actually Aren't:
More From Taste of Country