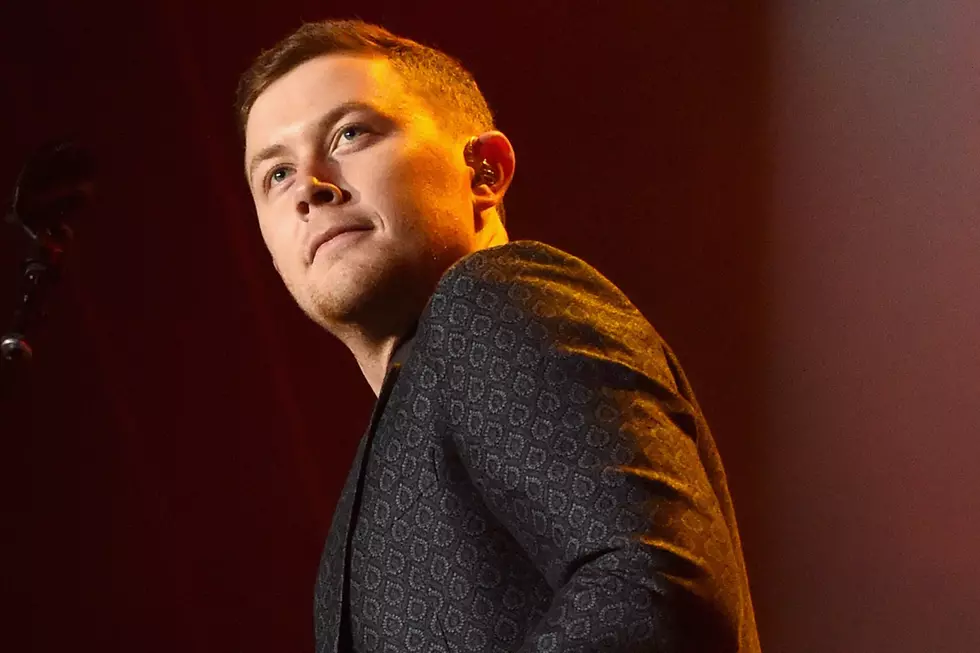 Scotty McCreery: 'I'm a Guy Who's Here to Stay'
Rick Diamond, Getty Images
Scotty McCreery admits his No. 1 song is satisfying and validating. In between record deals, the 2011 American Idol winner heard the whispers, criticisms and doubts. Now his song "Five More Minutes" is a no-doubt-about-it hit, and he feels great in so many ways.
Just days after the song officially landed at No. 1, McCreery took a break from celebrating to talk about the impact and his upcoming Seasons Change album. There's a chip on his shoulder, yes, but like so many successful people, he's using it as fuel.
"Coming off the show seven years ago, the big thing was, 'Is he a real artist? Can he write songs or is he just the TV guy?'" McCreery recalls. "So for me, that was just a goal of mine forever was to prove to people that he was a country artist. I'm a guy who's here to stay. I'm a guy who likes to write songs and sing songs. With this song it definitely gave me some cred and validates a lot of what we're doing."
McCreery had two Top 10 hits while signed to UMG Nashville. He split with that record label in early 2016 and was an independent artist when he released "Five More Minutes," a song that was partially inspired by the death of his grandfathers. There is not a long history of indie artists — especially those dropped from a major record label — bouncing back with radio success. Ballads, as a category, move slowly up the airplay charts, plus some people were eager to bury McCreery as another reality television letdown.
It hurt, but he says he continued to believe in his smartly-assembled team and more than anything, believed that a song that made a difference in his life would move others, too. After a standing ovation at the Grand Ole Opry, he felt really good about his chances.
"I'm a competitive guy, so if someone tells me you can't do something or they don't believe you can do something — for some people, that might knock you down, and it did for me for about 24 hours — but for me it just makes me want to bow up and work harder," McCreery says. "So yeah, we got to work."
Something most people don't realize about the soon-to-be married North Carolina native is had he not won or even tried out for American Idol, he was still planning to move to Nashville and pursue country music. Belmont University and Middle Tennessee State University have fine music programs, and both were options. If nothing else he'd have picked up work along Broadway. His success is much more plan than happy accident.
5 Things You Don't Know About Scotty McCreery's Fiancee
More From Taste of Country