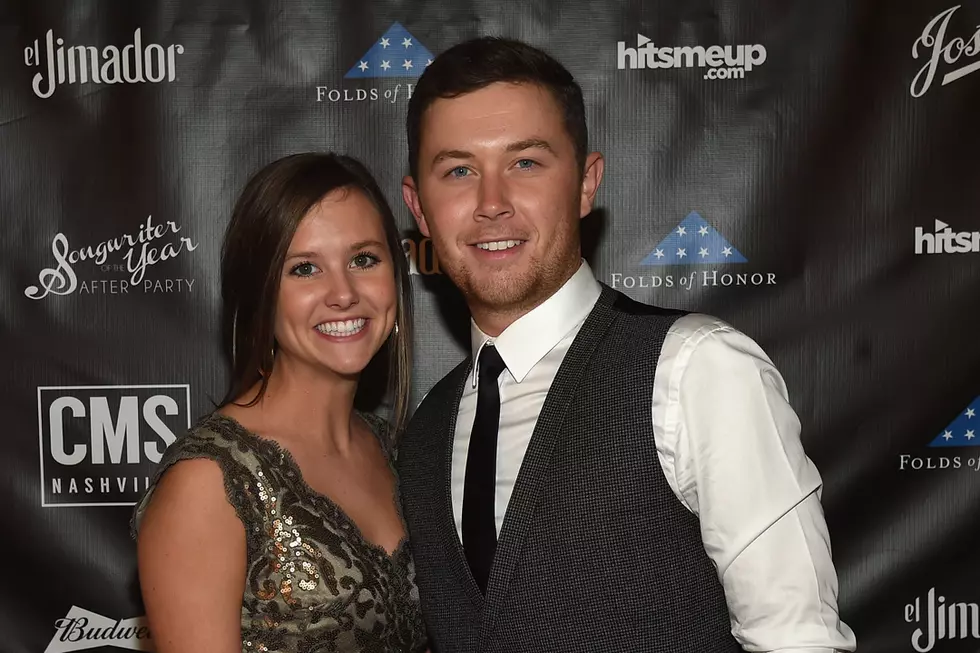 Scotty McCreery Has Wedding Advice for Future Couples
Rick Diamond, Getty Images
Scotty McCreery and his wife Gabi Dugal are still pretty new to this marriage thing—the pair celebrated their one-year wedding anniversary on June 16, Still, Mr. McCreery has some advice for other couples who are staring down a wedding date in the near future.
As the singer told Popculture, the most important thing about a wedding day is to enjoy that day. "Don't get too caught up in if the napkins are the perfect color or everything," he advises. "You're gonna get married regardless; that's the main thing for the day."
Riley Green's Acoustic "In Love by Now" Hurts So Good
And after the vows are taken? "Then while you're married, I will just say communication. That's something I can always work on," McCreery admits "Just ask Gabi...I'm still working on that. Communication and always keeping up with each other and making time for just one or the other. Just away from friends, away from your family, and just having that one-on-one time."
McCreery and Dugal got engaged in September of 2017. The two are childhood sweethearts: They've known each other since kindergarten, and began dating when they were seniors at Garner High School in Garner, N.C., around the time McCreery won Season 10 of American Idol.
Dugal is a pediatric nurse who is keeping up with her career as her famous husband continues with his; McCreery tells Popculture the two even postponed their first anniversary celebration plans due to both of their schedules, and his new wife's dedication to her work. "The actual day, I think I had just gotten home and Gabi had to work at the hospital. So we celebrated the week later."
Watch: The Secret History of Scotty McCreery's American Idol Win: 
See Country Music's Best Love Stories:
More From Taste of Country